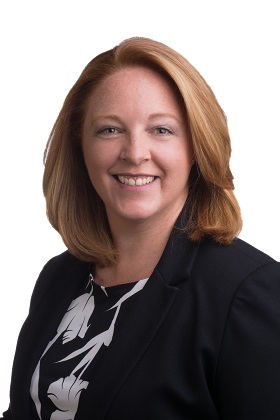 Cr Felicity Sinfield
Phone: 9835 7841
Mobile: 0418 793 573
Post: Private Bag 1, Camberwell VIC 3124
Cr Sinfield was born in Kew at St George's Hospital, she currently lives in Kew and she has lived in Kew or Kew East for most of her life. Cr Sinfield is married to Ashley and they have three children - Harry, Charlotte and Oliver.
Council committees
Chair - Services Special Committee - 15 May 2018 onwards
North East Community Hub Steering Committee
Kew Library Redevelopment Steering Committee
Kew Recreation Centre - Aquatics Renewal Steering Committee
Citizen and Young Citizen of the Year Advisory Group
Communications Committee
Boroondara Community Safety Advisory Committee
Boroondara Early Years Advisory Committee
Boroondara Community Strengthening Grants Assessment Panel
Library Services Advisory Committee
Hobbies and interests
When not chasing three children around, Cr Sinfield loves to travel with the family and spend time in the garden. She loves cooking and has a reputation for making a fabulous tea cake!
Cotham Ward newsletter
Read the December 2017 edition
History of Cotham Ward
Cotham was a settlement founded in the early 1850s, near Wellington Street, east of Denmark Street which grew where the two roads met that crossed the Yarra River.
The roads then diverged and went to settlers along the river or due east along the Main Gippsland Road. Cotham was soon overshadowed by the larger village of Kew, also established in the 1850s, just north along the road to Bulleen, later called High Street.
It had thriving shops, businesses and hotels by the 1860s, when Kew's streets were named. Some of the main roads had different names to those given by other municipalities.
The Main Gippsland Road was generally known as White Horse Road after the hotel in the Box Hill district, but on the Kew side of Burke Road it retained its name of Cotham Road, the road to Cotham.