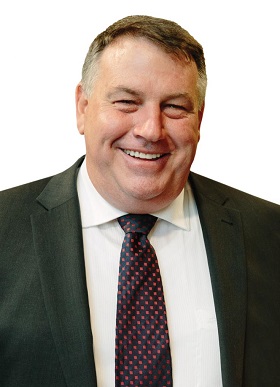 Cr Jim Parke, Mayor
Phone: 9278 4457
Post: Private Bag 1, Camberwell VIC 3124
Read the Mayor's blog.
Cr Jim Parke was elected to represent Bellevue Ward in October 2012 and elected unopposed in 2016. He chaired the Urban Planning Special Committee from 2014 was Mayor in 2015-2016 and is the current Mayor for 2017-2018.
After 10 years service as a councillor, Jim Parke was awarded a certificate of outstanding service by the Municipal Association of Victoria in October 2015. Cr Parke has also served two terms on the Toowoomba City Council in Queensland.
Cr Jim Parke is a lawyer and certified practising accountant. He is an accredited specialist in business law and holds a Bachelor of Laws and Master of Laws from Queensland University of Technology, a Master of Jurisprudence from Bond University, a Graduate Diploma of Applied Corporate Governance from the Governance Institute of Australia and a Graduate Diploma in Management from Swinburne University of Technology.
Cr Parke was appointed as a community member of the Adult Parole Board of Victoria in September 2014. The board plays an important role in the Victorian criminal justice system by managing the release of offenders on parole orders, to enhance the safety of the Victorian community.
Strongly community-minded, Jim Parke is the only Australian ever to hold the office of president of Crime Stoppers International. He has also served as chairman of Crime Stoppers Australia, chairman of Crime Stoppers Queensland, president of the Victims of Crime Association of Queensland and deputy chairman of Volunteering Australia.
He is a past president of the Victorian division of the Institute of Mercantile Agents. Cr Parke is a former patron of the Camberwell Historical Society.
Memberships and associations
Member, CPA Australia
Fellow, Australian Institute of Company Directors
Fellow, Australian Institute of Management
Fellow, Chartered Institute of Secretaries
Fellow, Governance Institute of Australia
Certified Member of the Australian Human Resources Institute
Member, Australian College of Educators
Member, Law Institute of Victoria
Member, Planning Institute of Australia
Council committees
Audit Committee
Management Performance Review Committee
Budget Process Review Working Group
Balwyn Library Redevelopment Steering Committee
North East Community Hub Steering Committee
Kew Library Redevelopment Steering Committee
Kew Recreation Centre - Aquatics Renewal Steering Committee
Citizen and Young Citizen of the Year Advisory Group
Communications Committee
Boroondara Community Safety Advisory Committee
Boroondara - Swinburne University of Technology Collaborative Panel
Hobbies and interests
Motor racing, pistol shooting, theatre and film, literature, walking and travel.
Bellevue Ward newsletter
Read the December 2017 edition
History of Bellevue Ward
Bellevue Ward is named after a street called Bellevue in the 1922 Camberwell City Heights subdivision. The estate was a strip of land from Doncaster Road to Koonung Creek, between Hill and Bulleen roads.