Launched in May 2017, our website was co-designed with our community to transform the Boroondara online customer experience. 
The launch of our new site was a key milestone in our Customer Experience Improvement Strategy which is all about putting you at the centre of everything we do.
In keeping with our customer-first promise and our commitment to keeping you informed, this Website Performance Dashboard has been developed to show our progress towards creating an empowering online experience for our community.
These results are from 1 October - 31 December 2018 and will be updated quarterly.
Accessing Council information and services
How many customers are visiting our website
Last quarter our website had over 270,000 visitors, an increase of 30.5 per cent compared to the same period last year.
In both years, December was the quietest month for website traffic.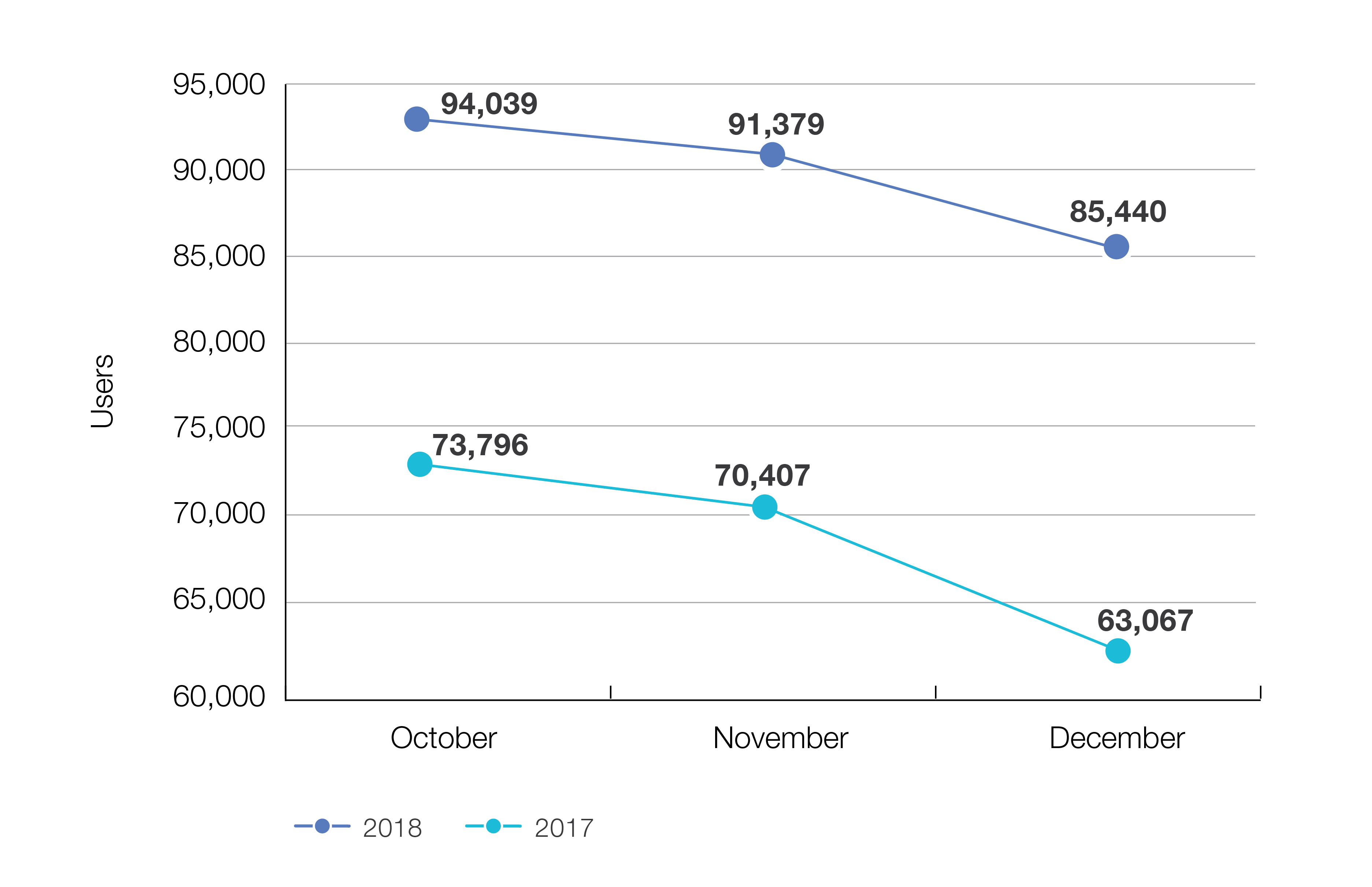 When are customers visiting our website
Our online information and services are accessed 24/7 with 36 per cent of customers visiting our website outside of business hours.
By improving our online information and services and expanding self-service options, customers are better able to engage with us at a time and place that is convenient for them.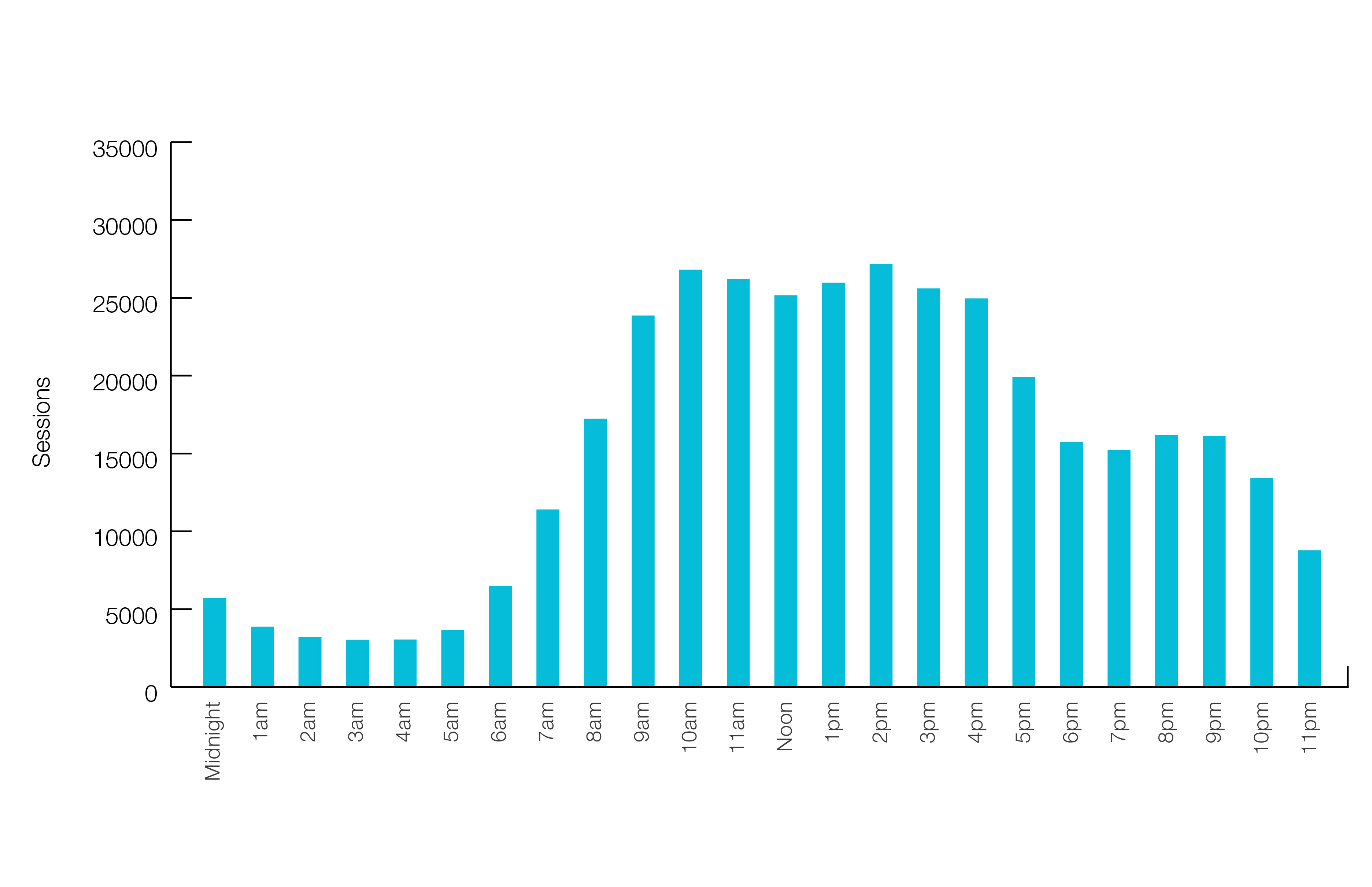 How long are customers on our website
Last quarter our customers spent an average of 1 minute and 43 seconds on our website and viewed an average of 2 pages each time they visited. 
Our website is seeing an overall trend where time on page and pages per session are decreasing each quarter. These decreases tell us that customers are finding the information and services they need faster and are having a more effective customer experience. 
What pages are customers visiting
Our top pages last quarter showed that a significant number of customers visited our website to complete a transaction. Our top ten most visited pages last quarter included:
How many customers are accessing our services through eForms
Last quarter 6869 eForms were completed, with October being our busiest month. The most-used forms were: Review my parking infringement notice, Contact us and Bin request.
The most-used eForms vary each quarter due to seasonal fluctuations in service demands.
Contact Council, Renewal of registration for business and Review my parking infringement notice had less submissions in November 2018 than November 2017, accounting for the small drop in eForm completions when compared to this time last year. 
How satisfied are customers with our eForms
More than half of the customers who completed eForms last quarter provided a rating about their experience.
Of the 3616 customer ratings we received, 94 per cent of customers rated our eForms as 'very easy' or 'easy' to use.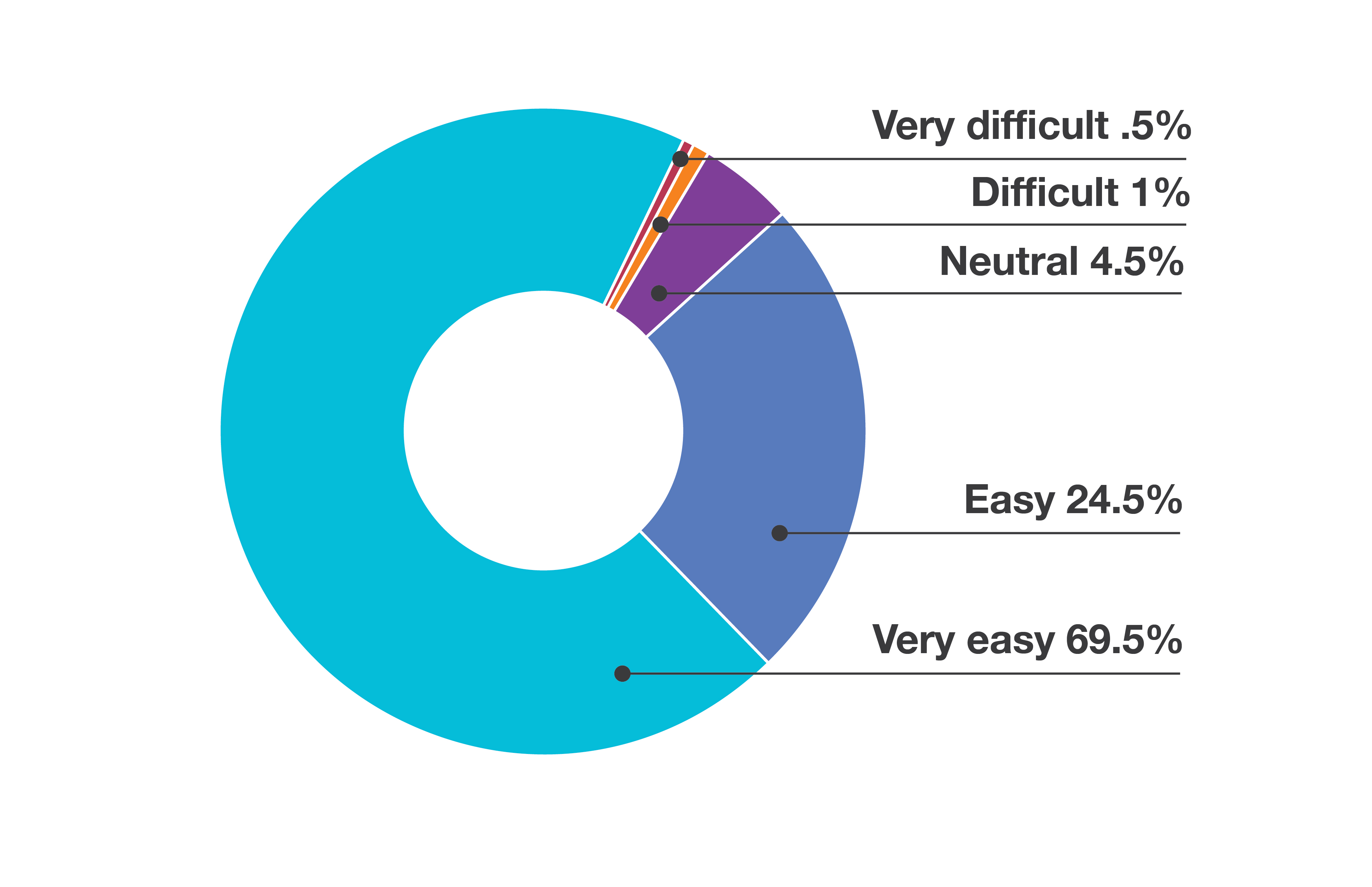 Have your say
As part of our digital transformation and ongoing effort to continuously improve our content and services, we encourage customers to send us feedback by completing the form at the bottom of most webpages.
Here are some of the things you told us about the website last quarter. We value your feedback and act on it to improve our website content whenever possible – as you can see from the following examples:
"What about mobile phones? Only mentions other electronic waste" (rating: 4 stars)
Action taken: a sentence was added which directed customers to mobilemuster for recycling mobile phones
"Layout could be clearer, especially about silver or foil-lined packaging" (rating: 4 stars)
Action taken: the layout of this page was redesigned to be clearer for customers
"Not clear on how many total animals you can have if you have multiple species. eg can you have 2 dogs and 2 cats? or just 2 dogs and cats total" (rating: 1 star)
Action taken: the copy was updated to make it clearer
"Great - I found photocopier info including price" (rating: 5 stars)
Action taken: none required
Thank you for participating in our digital transformation and helping us deliver the online experience you want. 
Want to tell us more? We'd love to hear what you think about ongoing improvements to our website.
Be the first to hear about and test new website features and get hands-on opportunities to improve our website.