Provide high-quality wayfinding.
Initiative 7 is in line with our guiding principle of Integrated supporting facilities and amenities.
Wayfinding refers to all the ways people navigate through and between places. It can include maps, signage, pavement markings or stickers. Effective wayfinding can improve the safety, convenience and efficiency of the entire transport network. 
Clear and consistent wayfinding is essential on bicycle routes. Route names, directions and distance to key destinations helps improve the confidence of bicycle riders, especially people who are less experienced. 
We can also use wayfinding to:
complement behaviour change programs
support the integrations of bicycles with the public transport network
increase awareness of nearby destinations, such as local businesses.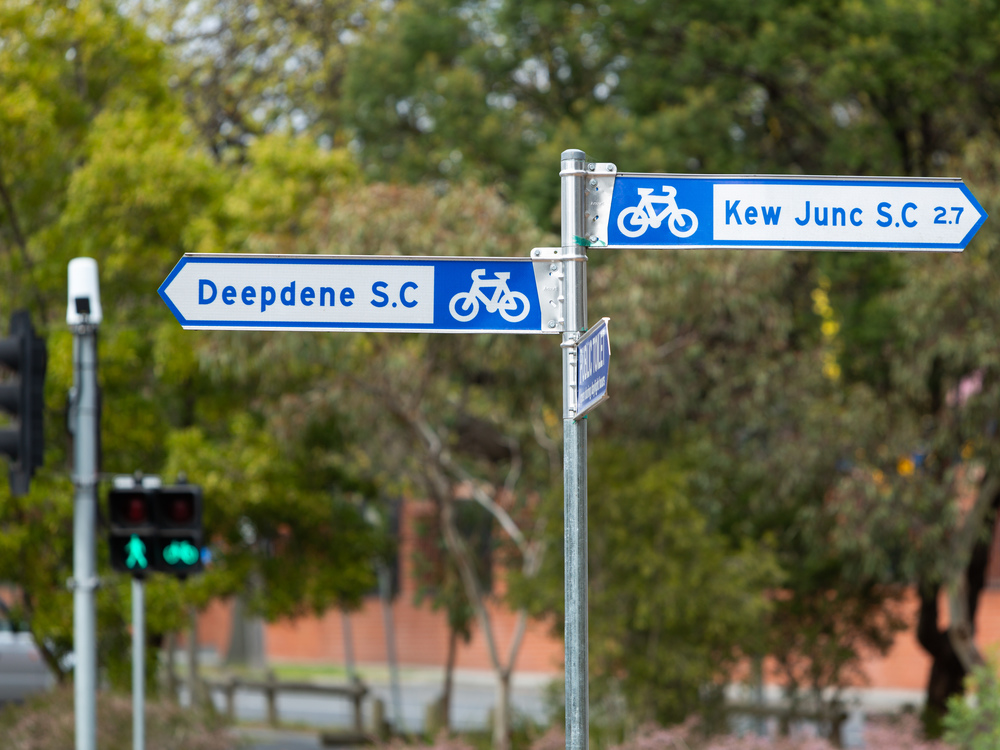 Actions to support Initiative 7
Develop and implement a new wayfinding strategy that reviews existing on-road and off-road wayfinding signs and delivers an easy-to-navigate bicycle and walking network. Include supporting information to allow people who use the paths to select appropriate routes for their needs.