Create a supporting network of safe bicycle streets which encourages bicycle access and supports local trips by bicycle.
Initiative 4 is in line with our guiding principles of:
Connected and complete bicycle network
Safe bicycle riding experience.
Providing safe residential streets can support our bicycle network by connecting bicycle riders to our off-road paths and other key routes or destinations.  
In our residential streets, we can support bicycle safety through:
speed limits of 30 km to 40 km per hour (subject to Council and Department of Transport approval)
traffic calming measures, such as speed cushions, slow points and kerb extensions
raised intersections 
sharrows (shared lane markings).
We need to explore the amount, type and suitability of treatment required on our residential streets. We will consult with the community and focus on specific streets that contribute to the broader bicycle network.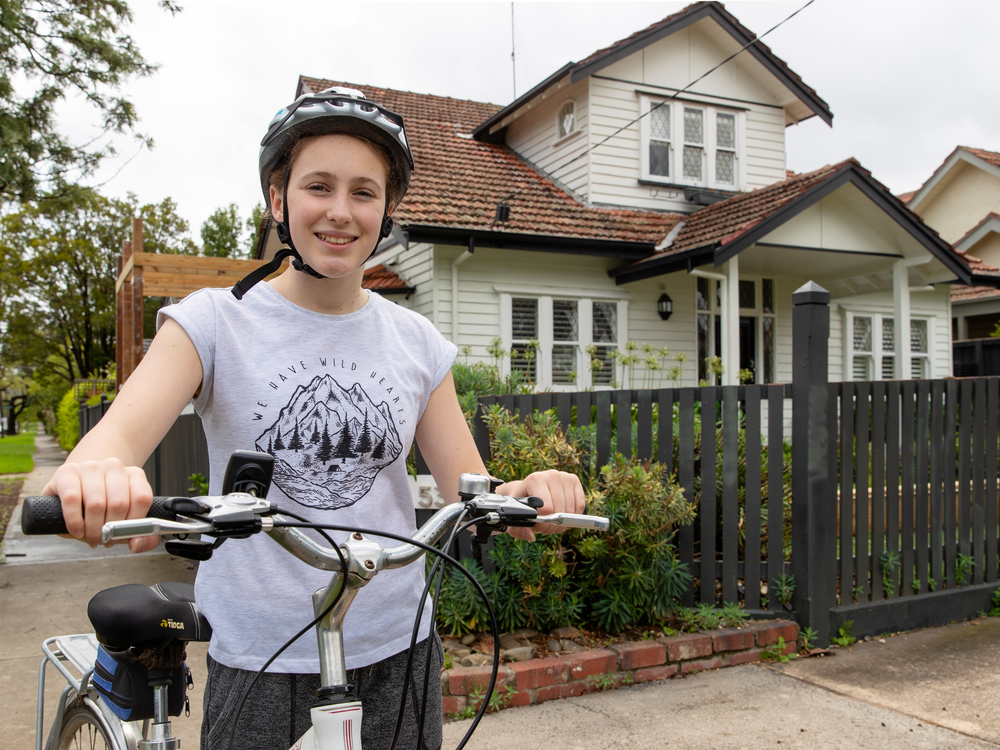 Actions to support Initiative 4
Create principles and develop concept designs for local road treatments to improve bicycle safety in different road environments.
Implement suitable treatments to create safe residential streets along select local roads that contribute to the broader bicycle network. Advocate to the Department of Transport for speed limit reductions to 30 km or 40 km per hour along these streets. 
Install sharrows along targeted informal bicycle routes identified in Boroondara's TravelSmart map that connect people to off-road path links, local facilities and key destinations.