About the centre
At the Ashburton Pool and Recreation Centre you can enjoy keeping fit and staying healthy as a member or a casual visitor. Our centre caters for people of all ages and levels of fitness and includes user-friendly accessibility features.
For opening hours, see the Ashburton Pool and Recreation Centre website.
The centre is owned by Council and managed by the YMCA.
Address
8 Warner Avenue, Ashburton 3147
Access Key
Access Keys are customised accessibility guides that provide accurate and convenient information about accessing venues, events, and programs. They are universally designed and suitable for all people, regardless of ability.
Download the Ashburton Pool and Recreation Centre Access Key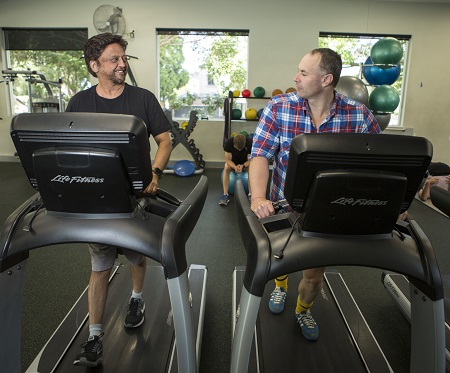 Facilities
Outdoor 25m heated swimming pool
Indoor 25m heated swimming pool
Warm water pool
Toddler play pool and aqua play area
PoolPod device for dignified and independent pool access and rising floor in warm water pool
2 spas
Sauna
Health club
Cycle studio
Group fitness rooms
2 indoor multi-purpose courts
Change rooms, including change beds
Cafe
Creche for childcare
Activities available
Gym
Group fitness programs
Personal training
Aquatics
Swimming lessons
Holiday programs
Squad swimming
Leisure swimming
Aqua aerobics
Women-only swimming
Children's programs
Indoor Courts
Netball/Basketball
Club or casual hire available
More information
For details of classes, schedules and prices, visit the Ashburton Pool and Recreation Centre website.