Entrants are requested to note the following general guidelines regarding the 2018 Boroondara Eisteddfod.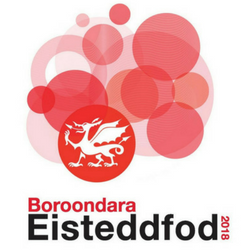 Registration and performance 
All entrants are required to register in the registration period (30 minutes prior to the session commencement time until 45 minutes after the session commencement time). 
Entrants who fail to register within this 75 minute registration period will be disqualified. They may still perform and receive the Adjudicator's Report, however will not be eligible for an award.
Please note that this rule is applied to all entrants equally. In order to ensure equity, there will be no exceptions to this rule.
Entrants must perform when called in program order except in exceptional circumstances. Entrants missing their call may be unable to perform.
In general, all solo entrants will be called from the auditorium to the stage. However choirs and instrumental groups will be called from the warm-up room. Separate warm-up areas will be available at all sessions. Access to these areas will be limited and managed at the discretion of the staff.
For all sections (excluding contemporary vocal), bring with you a copy of the sheet music for the adjudicator, and lodge this with the registration desk staff. Copyright regulations must be adhered to (see Rules relating to copyright). You must also check that the bars on the sheet music have been numbered throughout.
Please note that the same piece can not be repeated in other sections by the same performer or ensemble, although a piece may be repeated between a heat and final of the same section. Incorrect repertoire performance will render you ineligible to win an award.
If you have arranged to use the services of the official accompanist, bring a copy of your sheet music for them, unless other arrangements have been made. Give this copy to the accompanist immediately prior to the item.
Contemporary Vocal entrants using a backing CD should provide this to the registration staff. An eisteddfod staff member will operate the CD player. Please ensure you have two copies of your CD in case of CD failure. A single-use USB is acceptable provided the track is the single file on the USB and is clearly labelled and titled and is not located in any sub-folders.
We may request from group entrants (choral or ensembles), a list of names and ages of the members. There is no need to provide this unless specifically requested by the Eisteddfod Coordinator.
Cancellations
Competitors wishing to withdraw are requested to give at least 24 hours' notice (either by email or by phone). This information assists us in the smooth running of the Eisteddfod. No refunds will be made, except where the Committee cancels an event.
Venues
The 2018 Boroondara Eisteddfod will be held across two venues:
Hawthorn Arts Centre 360 Burwood Road, Hawthorn (Melway ref: 45 D10)
Parkview Room 340 Camberwell Road, Camberwell (next to Camberwell Library) (Melway ref: 59 J1)
Please refer to the entry booklet or your Notice of Appearance for details of your session(s).
Adjudication: awards, time limits and reports
Time limits are strictly enforced.
Please observe and adhere to stated time limits. Entrants performing over the maximum time limit will be penalised. A bell will be rung at the expiry of the time allocated. Performers have 20 seconds in which to complete their piece, without penalty.
Where you are required to perform two selections, please wait for the adjudicator to sound the bell before commencement of the second selection.
Upon conclusion of your section, you will be provided with a written report of your performance. Adjudicators are free to adjudicate according to their own method but will use a standardised Boroondara adjudication sheet.
Please note that the adjudicator may divide/reduce award amounts as they see fit, without recourse.
Accompanists
The Boroondara Eisteddfod provides an official accompanist for all vocal and instrumental sections. Entrants intending to use an official accompanist (listed below) in any section must make contact no later than two full weeks prior to the scheduled performance; the accompanist may decline to assist where insufficient notice is given.
A $2 fee relating to the use of the official accompanist by entrants is payable at the time of entry to the Boroondara Eisteddfod. When entering, if you are not sure if you will use their services, you must pay at the registration desk on the day of performance. Note: this fee does not cover rehearsal.
All entrants using the official accompanist will be charged a fee of $2 per section.
Rehearsals are strongly encouraged, particularly in the senior sections.
Rehearsal fees and times are a private matter between the entrant and accompanist.
Entrants may use their own accompanist by private arrangement.
The Eisteddfod will not provide an accompanist for the piano concerto heats, however the official accompanists can be approached privately.
The Boroondara Eisteddfod will not make an exception to any of the above rules in order to accommodate an entrant's accompanist's availability. If you wish to work with your own accompanist, they must be available when you are called to perform.
Audience and competitor etiquette
Punctuality by competitors, parents and teachers is essential to the efficient running of the Boroondara Eisteddfod.
Silence is required from audience members during every performance.
No person will be allowed to enter or leave the hall during a performance, but will be permitted to do so between items. Audience members may be asked to relocate to make space for registered performers.
Admission
Hawthorn Arts Centre 360 Burwood Road, Hawthorn - a ticket is required for all performances.
Parkview Room 340 Camberwell Road, Camberwell - entry is free for all performances. No ticket required.
Entry is free for performers, accompanists, conductors and teachers supervising school groups. If you are entering for free in this capacity, you must still have a valid ticket which can be collected as part of your registration on the day.
|  Audience entry ticket | Cost |
| --- | --- |
| Daily Audience Pass - Adult | $11 |
| Daily Audience Pass- Concession | $5.50 |
| Daily Audience Pass - Family (two adults and two children) | $20 |
| Season Pass (excludes Piano Concerto Final) | $32 |
| Piano Concerto Final - Sunday 17 June 2018 | $10 |
Please note: It is strongly advised to purchase tickets prior to the event.
Photography and videotaping
Entrants, their families and friends, are reminded that Rule 8.4 prohibits unauthorised sound recording or videotaping of performances as this may contravene copyright laws.
Additionally, the use of flash cameras is not permitted.
We recognise that participants and their families value a record of the performance. Consequently, still cameras will be permitted, provided no flashes are used.