Home Library Service
Our Home Library Service delivers library items to any Boroondara resident who has difficulty visiting our libraries. You can borrow anything from our catalogue or ask for specific titles when you speak to one of our staff or volunteers.
Our staff or volunteers will also collect the items from you and return them to the library.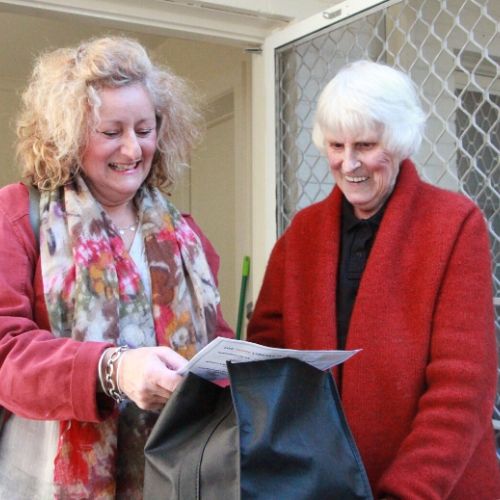 Join the Home Library Service
To join the Home Library Service, ask in any library, email us at [email protected], or call us on (03) 9278 4666.
When you join the service, we'll ask you about your reading, listening and film preferences and help you make selections.
Your selections are delivered to your home by our team of wonderful volunteers. There's no limit on the number of items you can borrow.
Volunteer for the Home Library Service
Are you interested in volunteering to deliver books? See our Work or volunteer with us page.
Library services for people with disabilities
Our libraries cater for wheelchairs and mobility devices. All library buildings have ramp access and accessible toilets.
Our collection offers a range of accessible materials, including large print books, eBooks and audiobooks, online magazines, CDs and DVDs.
More information
If you need help accessing our libraries or items in our collection, call (03) 9278 4848 or send your question through using our online Ask a librarian form.