The Hawthorn Arts Centre presents an exciting and diverse arts program that aims to engage and entertain.
The centre also has a variety of performance, meeting and function spaces available for hire, which are suitable for community, corporate and social use. Our large foyer spaces are perfect for displays, conference registration and pre- and post-event functions.
We offer a ticketing and box office service, as well as in-house catering and professional technical and front-of-house staff.
Incorporating the Town Hall Gallery and its retail space The Emporium, the centre has everything for a first-class arts and cultural experience.
Hawthorn Arts Centre is proudly owned and supported by Council.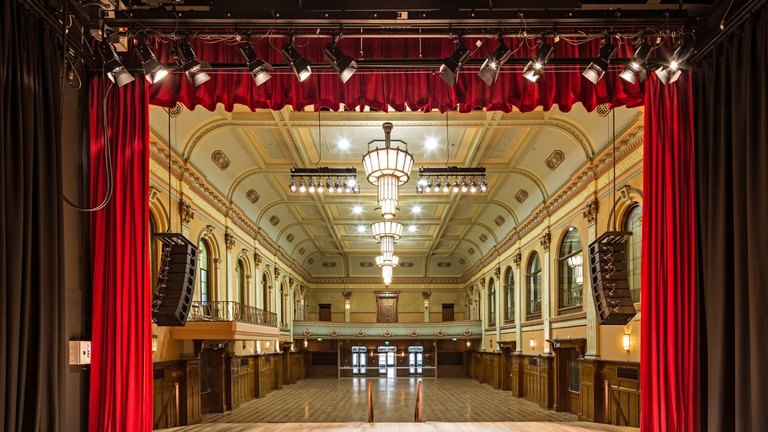 Address
360 Burwood Road, Hawthorn
Opening hours
Customer Service
Monday to Friday 8.30am-5pm
Hawthorn Arts Centre Box Office
Monday to Friday 8.30am-5pm and 60 minutes prior to each performance
Cafe and bar
The Second Empire Cafe is named in honour of the Hawthorn Arts Centre's iconic architectural heritage. The cafe is licensed and seats 40 guests inside and 20 outside. The cafe is open Monday to Friday 8.30am-5pm and weekends 11am-4pm.
Our foyer bar is the perfect place to meet before a performance or at interval for a drink or light snack.