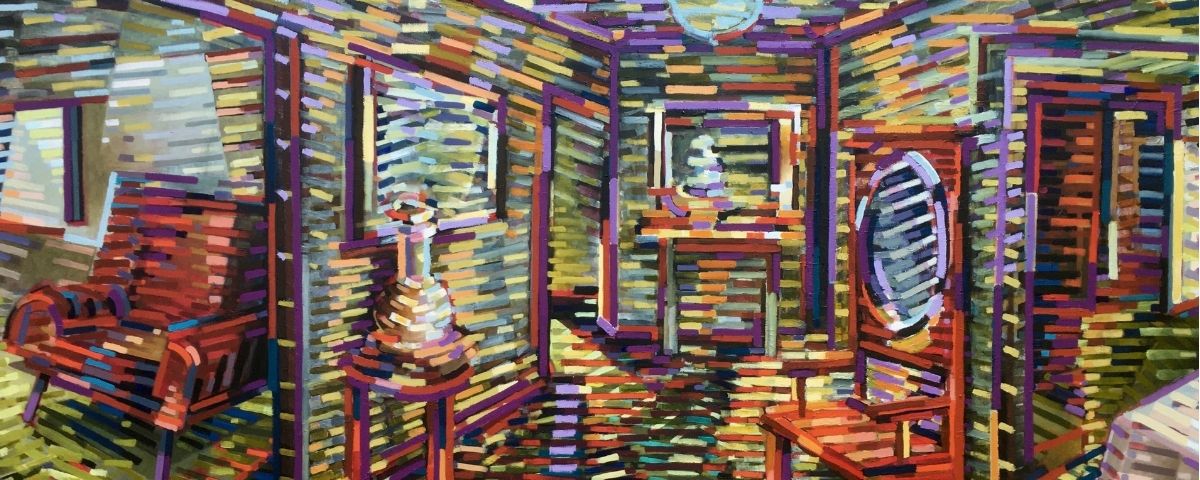 Boroondara artist D.M. Ross presents an exhibition of large scale paintings inspired by a love of colour and geometry. His themes are the urban landscape with its domestic interiors and their repetitions.
Inspired by his local surroundings, Ross captures everyday residential scenes such as his studio chair, his mother-in-law's hallway and the house across the road.
The works are in a style developed from the artist's love of cubism and its use of line, with a distinct nod to the vivid colours of Fauvism. While objects and settings are still recognisable, they are abstracted through the use of bold coloured brushstrokes that give a sense of energy and subtle movement.
Ross is the winner of the 2020 Boroondara Arts Encouragement Award, an annual award presented to a local exhibitor in the Camberwell Art Show and recognises excellence in contemporary visual art. The award celebrates and promotes local artists by providing a unique opportunity to exhibit works at Hawthorn Arts Centre.
'Residential' by D.M. Ross was on display at Town Hall Gallery, Hawthorn, from Tuesday 4 May to Saturday 12 June 2021.
Banner image credit: D.M. Ross, detail from 'Interior - Hallway', 2020, oil on canvas, 101 x 152cm, image courtesy of the artist.