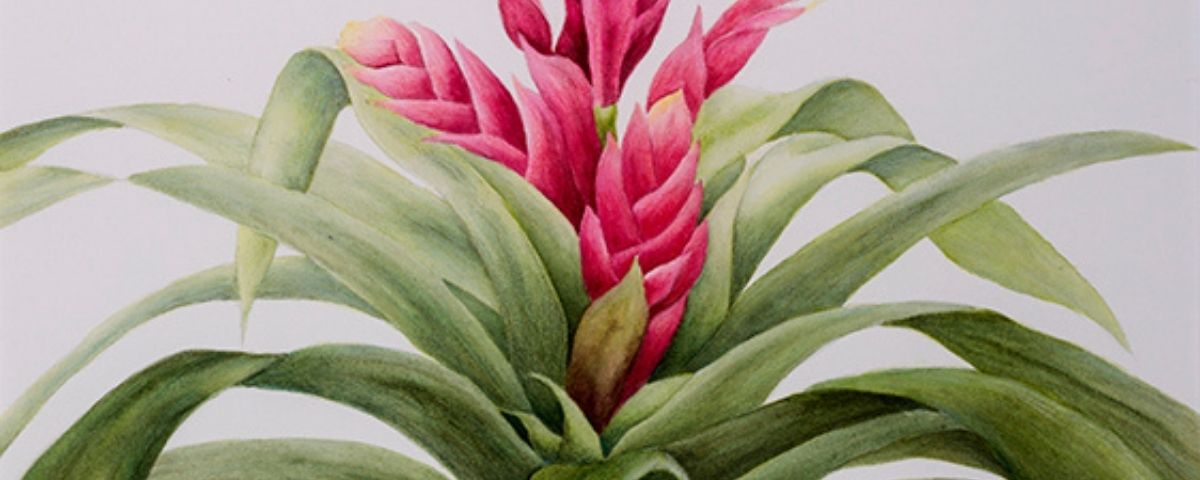 Experience the stunning detail of realistic botanical illustration created by students from the Canterbury Neighbourhood Centre's 'Nature in Art' classes.
Showcasing the artists' talent and flair for accurately depicting the natural world, this exhibition includes wide-ranging themes of flora and fauna painted in their vivid glory. Captured in a forensic manner, the works are created through a many-layered process of complex drawings, magnification and dissection, revealing details not always visible to the naked eye. Employing watercolour techniques, artists spend up to several months labouring over their works to record every detail of their subject matter.
Enjoy these beautiful and captivating illustrations in an exhibition that will inspire and challenge you to see the natural world in a new light.
Some of the artworks in this exhibition are for sale. Visit our shop to purchase an artwork.
Image credit: Sue King, 'Bromeliad', 2019, watercolour and pencil, 68 x 53 cm (framed), image courtesy of the artist.