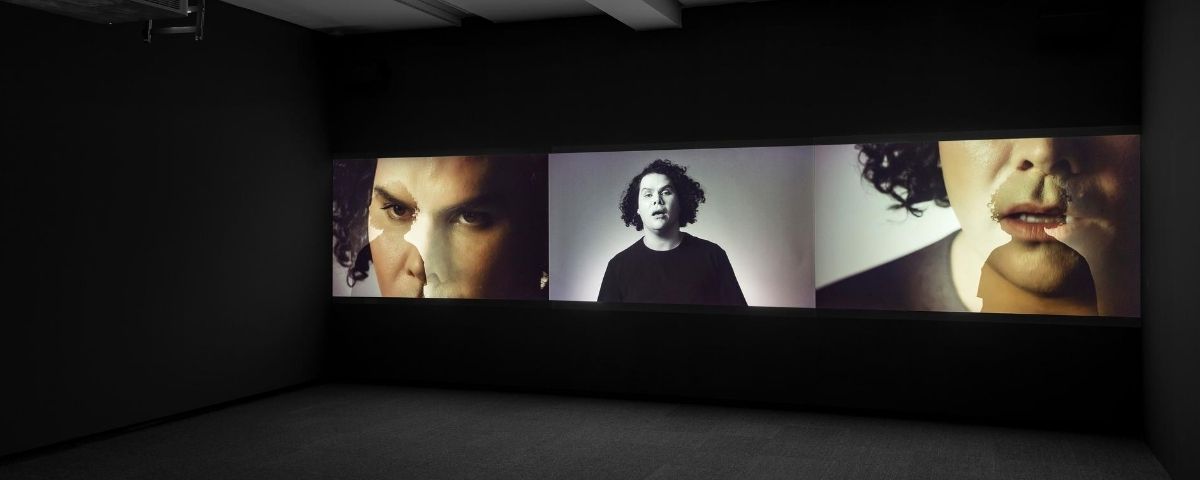 In a world over-saturated with information and misinformation, many artists are turning to more direct modes of communication to expose and reclaim the cultural and political power of words.
'Do I have to spell it out for you?' brings together a group of artists incorporating language and text into their work to speak directly to their audience. Through puns, song lyrics, spoken word and personal musings, the artists highlight the complexities of language to create community, define identity and tell stories.
The combined works reveal the potency of language as a means of resistance, cultural artefact, joke, and tool of sovereignty.
This exhibition is presented as a Town Hall Gallery online exhibition from Saturday 5 September - Sunday 25 October 2020. The video works will be available to view for a limited time only.
Featuring: Benjamin Aitken, Chun Yin Rainbow Chan, Kate Just, Nasim Nasr, Claudia Nicholson, Kenny Pittock, Christian Thompson and Shevaun Wright.
Kenny Pittock has also created a fun colour by numbers activity for the school holidays.
Image: Christian THOMPSON, Berceuse (2017), installation view, Ritual Intimacy, Monash University Museum of Art, three-channel digital colour video, sound, duration 5:47, image courtesy of the artist and Messums London; Gallery Marcolini, Forli; Sarah Scout Presents, Melbourne; and Michael Reid Sydney and Berlin. Photography by Andrew Curtis.
Berceuse was commissioned by Monash University Museum of Art (MUMA) for Christian Thompson's survey exhibition, Ritual Intimacy 2017, which toured extensively throughout Australia in 2017-2018.
 
Works by the artists
Browse the exhibition by scrolling through the image carousel below.