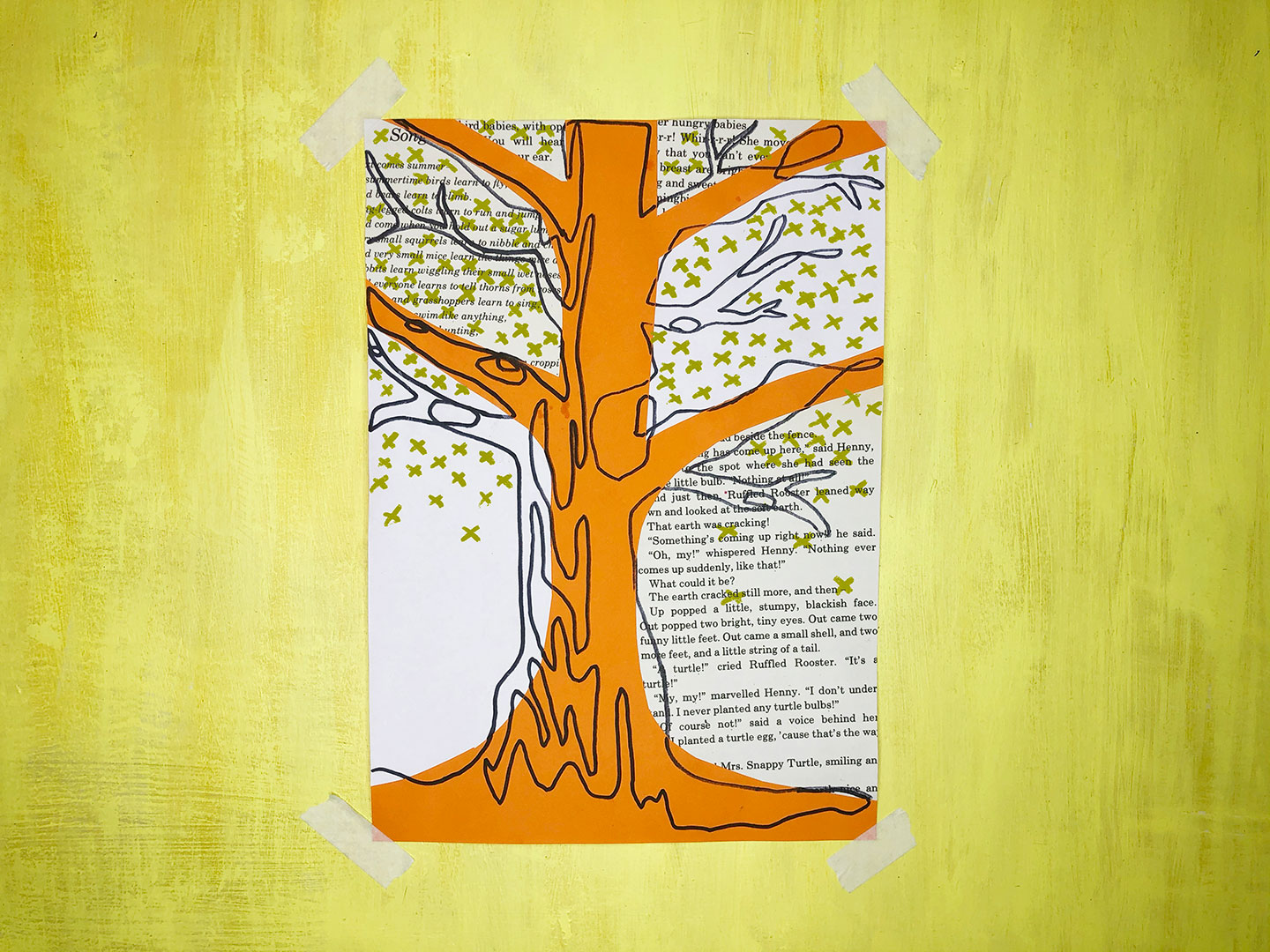 Put pen to paper and don't stop! Create an impression of your favourite tree using the technique of continuous drawing and negative space. Using a tree in your backyard or some of Boroondara's most significant trees as inspiration, create a continuous drawing which highlights the tree's shape, texture and unique features. Finish the artwork using other colours and patterns to enhance the image of the tree.
  
Don't forget to upload your artwork to Facebook and Instagram, using the hashtag #BoroondaraArtsWithYou.
Materials
Coloured paper, scissors, glue, felt tip pen and other markers or paint, and old books.
Instructions
Part 1: Before the art activity
Find a tree outside. Walk under it, touch it, look up, look down and inhale.
Answer 3 questions:
Breath. What can you smell?
Touch. What can you feel?
Listen. What can you hear?
Take a photo of the tree. 
Part 2: Art activity
Look at your photo and pay attention to the negative space around the main trunk.
With scissors, cut out segments of recycled papers from around your home to represent these spaces. Glue these down onto a piece of paper that contrasts in colour.
Take a felt tip pen. Starting at the top of your negative space collage, draw a continuous contour line drawing, paying attention to the textures and smaller shapes. Think about how your line drawings can reveal your observation experience from part 1.
Add some interesting embellishments by using mark-making techniques to indicate foliage.
Download activity instructions
Watch the activity and join in