Made in Boroondara is a new program that celebrates the abundance of musical talent in the local area and provides opportunities for artists to become part of the Boroondara Arts program. The program aims to:
identify our local musicians and groups
support artist collaboration
foster engagement and performance opportunities.
We celebrate music from a diversity of cultures, genres, and styles. This opportunity is open to all musical artists. To be eligible, you must live, work, or learn in the Boroondara municipality.
Artists can apply to the program through an Expression of Interest process. To be successful, artists must meet the Eligibility and Assessment Criteria and will be engaged under a standard artist agreement with Council.
How to apply
To apply, complete the expression of interest form.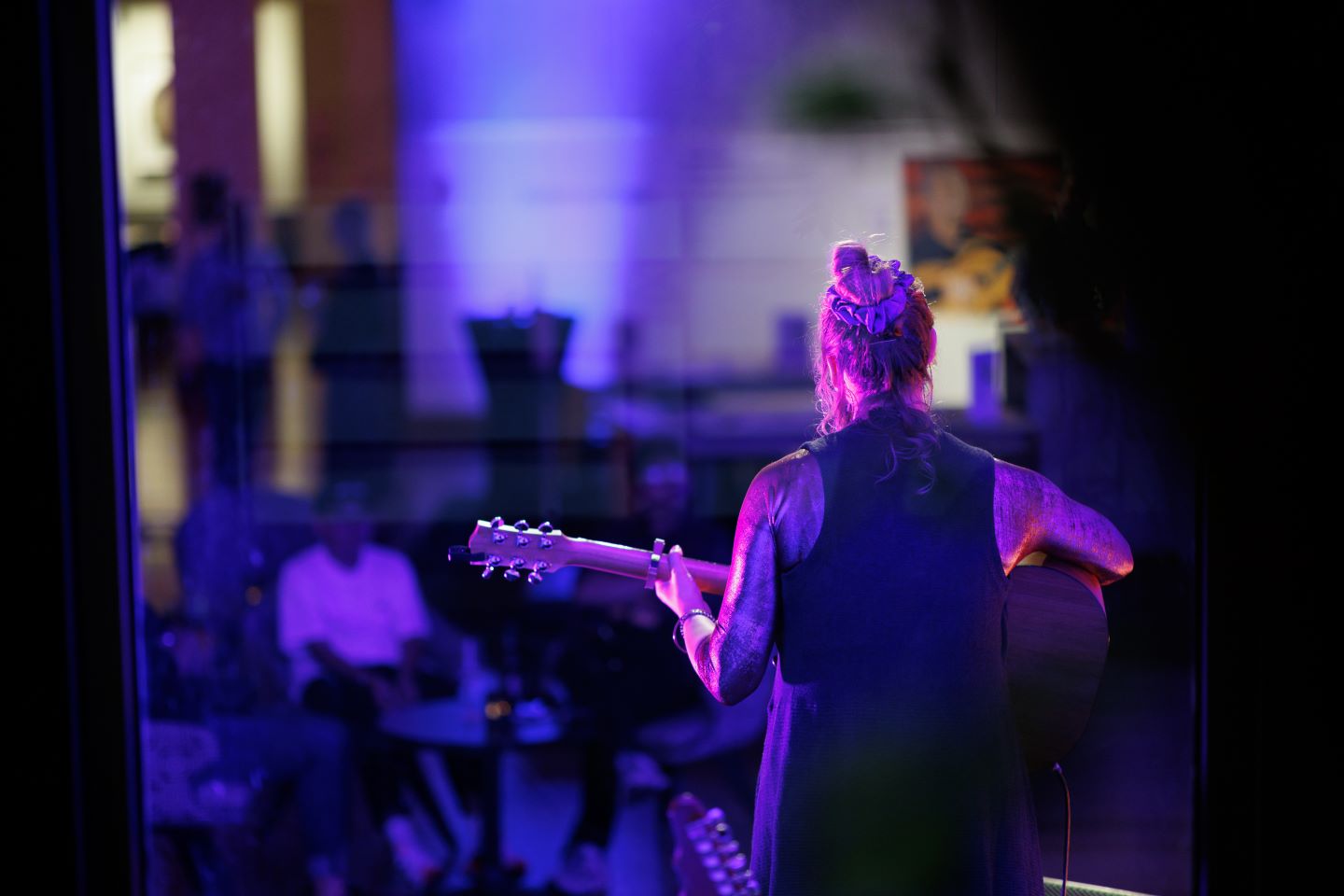 Eligibility Criteria
To be eligible for the Made in Boroondara program individuals, groups, ensembles or organisations must be based in Boroondara, meaning they must meet one or more of the following criteria:
An individual or at least 50% of the members live in Boroondara.
An individual or at least 50% of the members work in Boroondara.
Majority of rehearsals or meetings are held within Boroondara.
The group, ensemble or organisation's business address is in Boroondara.
Other strong association with Boroondara.
Assessment Criteria
To be successful, applicants must meet minimum Eligibility Criteria and will be assessed against the following Assessment Criteria:
successfully complete Expression of Interest form
quality of performance and skills
suitability of act for venue or location
suitability of act to Boroondara Arts program style
stage of career development 
development value for the artists
performance fee.
Successful applicants
Successful artists will receive:
Payment for performance.
Professional technical support, professional marketing support and full box office and front of house services in line with Boroondara Arts program performances.
Successful artists will need to work within the current technical and operational capacity of Kew Court House or Hawthorn Arts Centre, as well as Boroondara's streetscapes, parks and gardens as applicable.
In some instances, in-kind space for rehearsal or development may be available. 
In some instances, professional photography or videography of performances may be available.
More information
For more information, contact Boroondara Arts at [email protected] or on (03) 9278 4770.