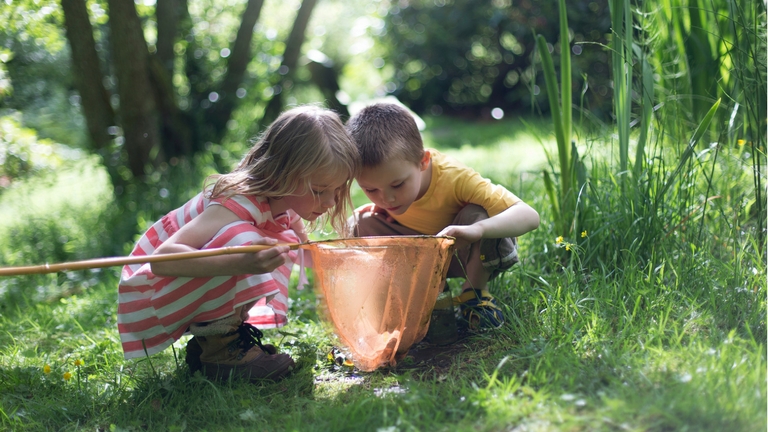 Understanding nature play in the context of bush kinders and the early years of primary school
Presented by Dr Sue Elliot, this special professional development workshop offers an introduction to nature play and bush kinder. It will help deepen understandings of relevant theoretical perspectives and identify the potential of outdoor nature pedagogies.
The workshop, held on Thursday 8 March, 7pm-9pm, will include snapshots of current research, visual images of international forest school programs and links to current policies. There will be interactive activities and opportunities for sharing experiences and learnings.
This event is a collaboration between the City of Monash and the City of Boroondara.
Nature play movement
The international nature play movement has led to the rapid emergence of bush kinder and nature play programs across Victoria and Australia. These programs offer many benefits for children ranging from physical health and wellbeing to social skills and environmental knowledge.
Relevant learning outcomes
Nature play can be directly linked to Victorian Curriculum Foundation Stage (Years Prep-2) Achievement Standards, all five of the Early Years Learning Framework (EYLF) Learning Outcomes (DEEWR, 2009) and to Quality Areas 1, 2, 3, 5 & 6 of the National Quality Standard (NQS) (ACECQA, 2017).
Dr Sue Elliott
Sue is a Senior Lecturer and Course Coordinator in Early Childhood Education at the University of New England (UNE), New South Wales. She is an experienced practitioner, academic, consultant and author in early childhood education with a focus on education for sustainability, outdoor play spaces and bush kinder. Her most recent co-edited publication is called Outdoor learning environments: Spaces for exploration, discovery and risk taking in the early years.
Sue has consulted with organisations such as the Royal Botanic Gardens Melbourne, Melbourne Aquarium, Museum Victoria and Zoos Victoria to provide educator training, outdoor design advice and early childhood program development.
Stay up to date about education for sustainability professional development events and meetings by signing up to the Teacher Environment Network e-news list.