Hosted by Council's Environment and Sustainable Living Team, the Boroondara Student Sustainability Leadership Summit will be facilitated by COOL Australia, a leading not-for-profit sustainability education provider.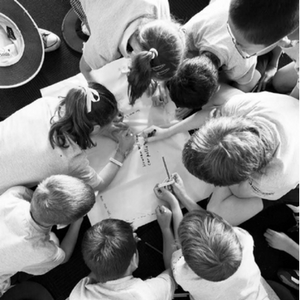 Targeting emerging leaders in years 5 and 6, this one-day summit will build student understanding and capacity for action around environmental sustainability issues.
At the summit students will:
build on prior knowledge about sustainability issues and concepts
explore what it means to be a leader
spend time in teams to plan and develop a sustainability project that is relevant to their school and local and wider community
share ideas with other students and develop personal and social skills
leave with the enthusiasm, knowledge and tools to implement their project back at school.
Details
Where: Chatham Primary School
When: Thursday 15 March OR Friday 16 March 2018
Cost: Free
Who can apply: Primary schools within Boroondara
Ages: Years 5 and 6 students
Numbers: Participating schools can bring a student delegate of up to 10 students plus supervising teachers/parents – numbers to be confirmed.
How to apply
Please email our Senior Sustainability Officer with the following information:
Name of your school
School contact (name, position, email, phone)
Number and year level of students and number of supervising adults attending
Preferred date: Thursday 15 March OR Friday 16 March 2018.
Applications close Friday 16 February 2018.
Applicants will be notified about the outcome of their application by Friday 23 February.
To stay up to date about the summit, sign up to our Teacher Environment Network (TEN) mail list.