Spanning three gallery spaces, the Town Hall Gallery features a diverse range of contemporary and innovative curated exhibitions, public programs and exhibits drawn from the Town Hall Gallery Collection. 
Town Hall Gallery's exhibition calendar is carefully selected to explore diverse mediums and themes relevant to Boroondara and the visual arts scene.
Exhibitions are also drawn from the Town Hall Gallery Collection of contemporary and historical art. The collection reflects Boroondara's diverse community and features art by significant Australian artists who currently live or have lived or worked in the municipality. 
In addition to the exhibition program, Town Hall Gallery hosts a range of public programs including hands-on workshops, talks, seminars and documentary screenings. 
Plan your visit to Town Hall Gallery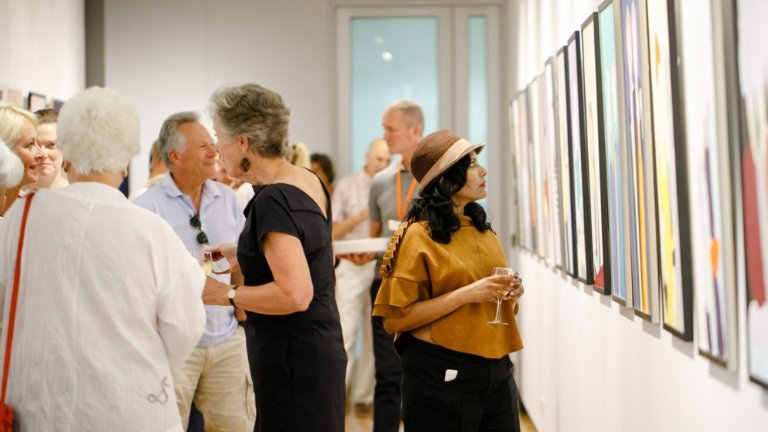 Explore the Town Hall Gallery exhibition space at 360 Burwood Road, Hawthorn (in the Hawthorn Arts Centre).
More information
Town Hall Gallery is proudly owned and supported by Council and is part of the Public Galleries Association of Victoria.