The Small Business Sparks grant program aims to help small businesses deliver innovative solutions.
Applications for this grant are currently closed. Successful applicants have been notified.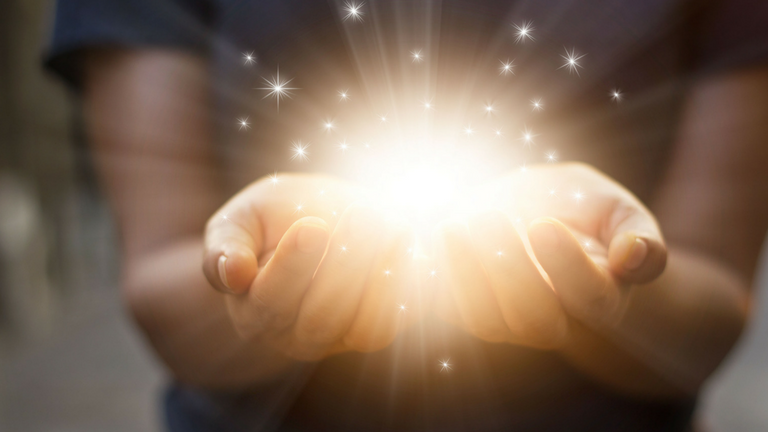 This grant program provides amounts of up to $2,000.00 on a dollar for dollar basis. For every dollar you receive, you will need to invest the same amount in your proposed business. If your application is successful, you will receive the approved amount on signing a Funding Agreement.
Timeline
Applications opened on 27 March 2018.
Applications closed on 18 May 2018.
Successful applicants notified by 31 May 2018.
Eligibility Criteria
Applicants must:
own a business or propose to start up a small business within Boroondara's municipal boundary (a small business is defined by the Australian Bureau of Statistics as employing under 20 people)

have an appropriate business registration, registered business name or equivalent

have a business plan or project plan

have the appropriate insurances, permits and licences for business operation

demonstrate a matching cash contribution  

View the Boroondara Economic Development & Tourism Strategy 2016-2021 key objectives 
The following are ineligible for the Small Business Sparks grant:
employees of the City of Boroondara

employees of Australian and local government agencies and bodies

owners corporations (strata and company owned)

unincorporated associations, branches, franchisees or subsidiaries of larger companies

businesses that have an adverse effect on public health, safety, the environment, or heritage.
We aim to fund projects that:
facilitate localised product or service development (Made in Boroondara);

enhance or service retail activity

increase footfall and patronage into shopping centres

facilitate uptake of local commercial vacancies

provide a new service in a shopping centre

increase visitation within, and into Boroondara

provide a new or enhanced resident or visitor experience

 showcase local assets to visitors

enhance digital capacity or transformation

apply new technologies

demonstrate an innovative or creative solution to a small business issue

introduce an environmental or sustainable solution to a business

activate underutilised spaces for public use

enhance local business to business capability

create new networks with other businesses or organisations within Boroondara

introduce a new or innovative product or process to the city, or

encourage entrepreneurial activity.
Funding will not be provided for:
the purchase of buildings or property extensions or additions

relocation of a business

permanent staffing or ongoing operational costs

basic or common operational equipment

routine maintenance

security cameras

internal shop fittings including display shelves and painting

projects that will rely on future recurrent funding from the City of Boroondara

temporary structures or other materials used to promote one off or recurring events
Note: Businesses receiving funding from the State and/or Federal Government are still eligible to apply for a Small Business Grant. Small business may apply for funds for an existing project, as long as that project has not yet been implemented.
Application assessment
Applications will be assessed by the Economic Development Department according to the following criteria.
          Criteria             
Weighting

Contribution towards the achievement of key focus areas within the Economic Development & Tourism Strategy 

Reference how your proposed project or activity will align to at least one of the three Boroondara Economic Development & Tourism Strategy 2016-2021 key focus areas:

Best in class shopping centres: 

​​​ The project positively contributes to improving the look, feel and functionality of shopping centres to sustain competitiveness.

Boroondara as a tourism destination: 

​​​​​​The project showcases and promotes growth in visitor numbers and spending in Boroondara.

Boroondara's strategic industry clusters: 

Priority will be given to a business in these emerging business sectors within Boroondara: Business Services; Retail; Tourism; Education and Health; Property Services; and Transport and Communication.

30%

Project Readiness

On meeting the eligibility criteria, demonstrate how the proposed project will be achieved.

Provide evidence that your organisation has the capability to financially match Council's contribution

Provide a brief business plan or project plan that demonstrates your research has identified a need and/or opportunity in the market that you intend to meet.

Provide a brief project plan demonstrating how you propose to deliver the project including resources, timelines, cost and evaluation.

Provide a budget that accurately reflects the project or activity proposed

Indicate your entrepreneurial readiness to implement/develop a new local product or service offering.

30%

Demonstrates an innovative or creative solution to a small business issue

Some key points include (but are not limited to):

improving efficiencies and increase return on investment

enhancing small business capabilities

increasing consumer visitation or enhance visitor experience

activating underutilised spaces or vacancies for public use

enhancing digital capacity or transformation

enhancing an environmental or sustainable solution to a business. 

20%

Benefit to the City of Boroondara

Demonstrate how the project will significantly benefit city of Boroondara businesses/residents by:

supporting business growth of local product/service providers in Boroondara

enhancing entrepreneurial quality business owners in Boroondara

increasing visitation within and into Boroondara

increasing collaboration between businesses and Council

enhancing the health and well being of the community.

20%
Acquittal
Successful applicants will be required to acquit their grant, providing evidence of the grant fund expenditure and outcomes.
The acquittal form will be made available to successful applicants.
The acquittal requirements for grant funds include:
A written report detailing the outcomes attributable to the grant funds and digital images where relevant

proof of matched funding (by way of invoices/receipts or alternatively, bank statement showing direct cash input to the project).
Contact details
For more information contact the Economic Development Department on 9278 4814 or email Economic Development.