We have now completed the detailed design for the Gordon Barnard Reserve raingarden and stormwater harvesting project. This project is a key action in Council's Integrated Water Management Strategy Implementation Plan 2017-19.
The project is high priority and meets several objectives within the strategy, including improving the water efficiency of Council facilities, reducing the use of drinking water for open space irrigation and removing pollutants from stormwater before it enters our waterways and Port Phillip Bay.   
We consulted the community in October 2018 and the feedback we received has been positive. We are currently planning for construction in 2019. 
The key features and benefit of the project are:
a newly planted raingarden to treat stormwater for the irrigation of the sports grounds, reducing the reliance on drinking water 
improved waterway protection by removing pollution from stormwater 
excess filtered water not required for irrigation is returned to the environment
increased number of trees and additional landscape planting
new connecting paths between the playground, raingarden, sports pavilion and Tovey Street.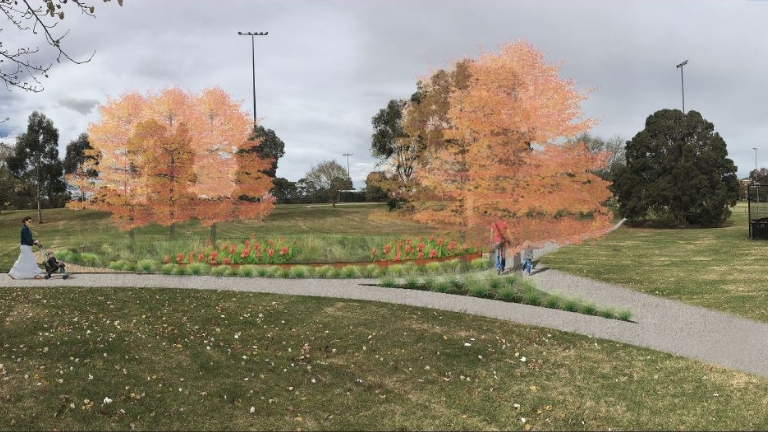 More information
See the project plans (pdf, 1.26 MB).