Cook Lane naming proposal
The City of Boroondara is proposing to name a currently unnamed laneway.
This naming is needed because delivery vehicles require an easily identifiable access point to the laneway, by both visual signage and GPS coordinates.
The laneway is located at the rear of 451 to 461 Camberwell Road Camberwell.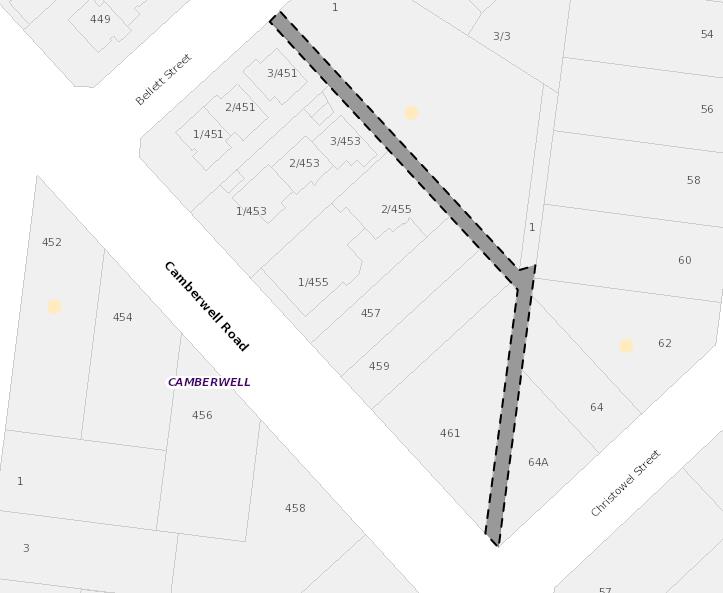 Members of the public can provide feedback on the name or submit name nomination(s) by one of the following methods:
Further information about the name is available at www.boroondara.vic.gov.au/publicnotices
All name submissions must comply with Naming rules for places in Victoria – Statutory requirements for naming roads, features and localities – 2016.
All submissions must be received by 31 August 2017 within 30 days of this notice.
Any queries in relation to this public notice can be directed to Philip Moloney, Acting Coordinator Revenue & Property Services on 9278 4334.