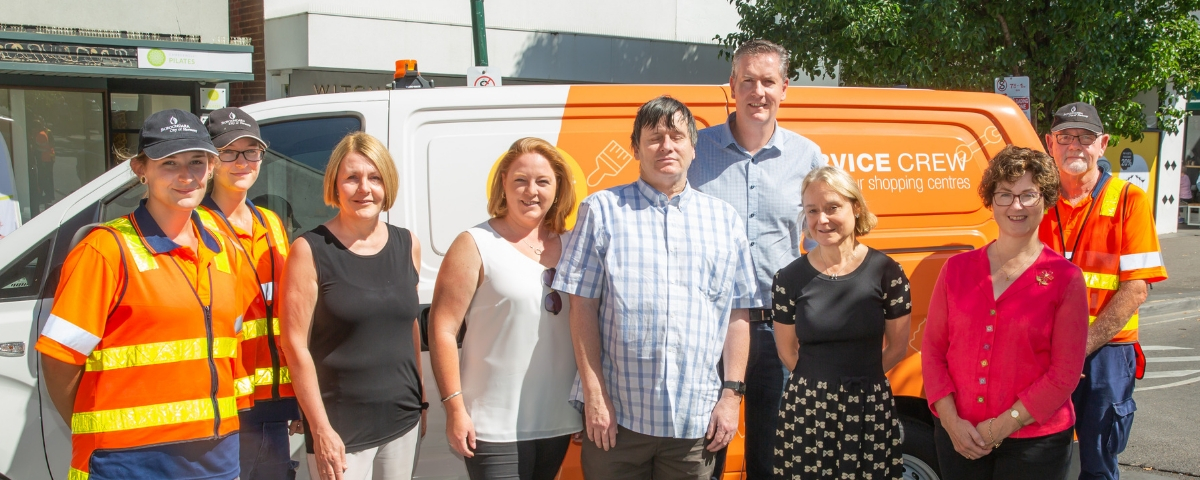 The City of Boroondara has implemented a new 'Service Crew', improving the way it takes care of local shopping centres.
The additional service will focus on the cleansing, repair and maintenance of bins, street signs, litter pick up and more, carrying out minor repair works on the spot.
The crew will regularly service some of the City's major shopping centres, making shopping and dining in Boroondara a more pleasant experience for everyone.
Mayor of Boroondara, Cr Jane Addis said the new crew is a wonderful initiative and has received positive feedback.
"I am thrilled to see our new Service Crew hit the streets. We know our community appreciates our shopping centres, and we want them to remain a great place to shop, gather and do business.
"The new crew will keep Boroondara beautiful and care for our shopping centres, ensuring they remain an attractive centre of community life," said Cr Addis.
The Service Crew will service the following shopping centres:
Camberwell
Glenferrie
Kew Junction
Auburn Village
Greythorn
North Balwyn Village
Balwyn
Ashburton
Harp Village
Surrey Hills
Maling Road
Burwood Village.
The current service arrangement will continue for local shopping centres not included in this initiative.
Find out more information about the Service Crew.
Contact us
For media enquiries, contact Neva Law at [email protected] or call 0481 912 411.