Emblazoned with colourful murals and street art, inner-city Melbourne's laneways are world famous. And now Camberwell is getting in on the act, with one of its busiest laneways recently transformed into an outdoor masterpiece by Melbourne artist, Stephen Baker.
Baker—best known for his eye-catching 'Pool Parade' mural on the façade of Fitzroy Pool— was commissioned as part of a ground-breaking Council initiative to deter graffiti and make Camberwell's laneways safer and more interesting for pedestrians and shoppers.
"This is the first time I've worked in Boroondara," the artist said. "I enjoyed the chance to create an artwork that reflects Camberwell's unique character, focusing on its legendary Sunday Market and vibrant retail scene."
Baker's 'canvas' was the as-yet unnamed lane located between Camberwell's popular Sunday Market and Prospect Hill Road.
Mayor of Boroondara, Cr Phillip Healey is delighted with the exciting initiative, which benefits both the local community and its traders.
"Improvements such as these not only result in more appealing, safer thoroughfares for residents and visitors, but also reduce the incidence of illegal graffiti," he said.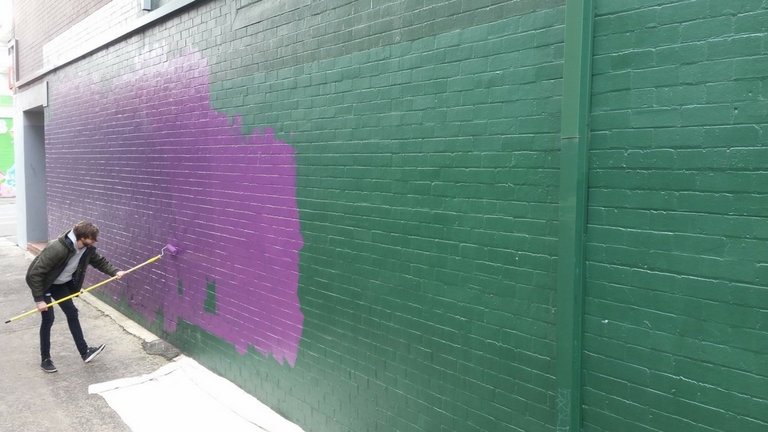 With his bold choice of colours and instantly recognisable hieroglyphic-inspired style, Baker created a striking two-part mural over the course of a week, singlehandedly transforming this key pedestrian thoroughfare from drab to fab. Entitled 'Eye of the Beholder', the mural was supported with funding of $23,400 from the Victorian Government's Community Crime Prevention Program to deter illegal graffiti and tagging in the laneway.
Not surprisingly, the response from local traders and the community has been glowing.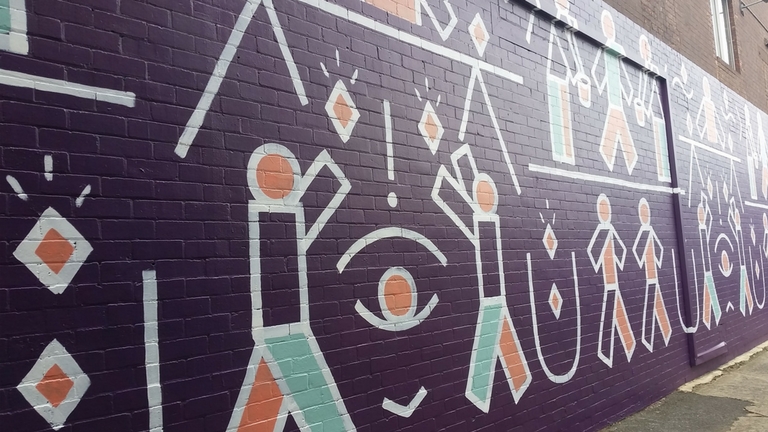 Cool Camberwell
Councillor Jack Wegman said Stephen Baker's public art is just the start.
"Camberwell's cool quota is set to skyrocket with further laneway transformations in the works.
"Several other lanes, all within walking distance of each other, are earmarked for their own overhauls. Features include bluestone paving, improved lighting, greenery and custom-made lightboxes showcasing up-and-coming artists," Cr Wegman added.
Contact us
For further information email Andrew Birks, Acting Executive Manager Communications and Customer Experience. Phone: 9278 4329.