This week is Homelessness Week 2020 (3 to 8 August), which aims to raise awareness of people experiencing homelessness and the issues they face. This year in particular, we acknowledge just how important it is to have a roof over our heads, as the community faces the many challenges resulting from COVID-19.
Homelessness is a growing national problem and an increase in homelessness is being seen in Boroondara. People can become homeless due to a variety of complex issues, including loss of employment, family breakdown, mental health and family violence. A person is considered homeless when they don't have accommodation that is safe, secure and appropriate.
The City of Boroondara has a Homelessness Protocol, which aims to ensure that homeless people in our community are treated appropriately and respectfully, and are offered relevant support services.
Faces of Homelessness
To raise awareness during Homelessness Week 2020, we share with you extracts from four stories of pain, loss, triumph and hope from residents of Servants Community Housing, an organisation that has been offering affordable and safe housing for people at risk of homelessness for over 30 years in Boroondara. 
These stories are from the publications Anthology (2011) and Narrative (2014). The books were developed by Servants Community Housing and students from Melbourne Girls College, Methodist Ladies College, Trinity Grammar School, Xavier College and Scotch College. If you would like to read the full stories, contact Servants Community Housing for copies of the books.
By telling people's stories, these books can help correct the malignant stigma surrounding mental health, homelessness and community housing. - Noah Farrelly, Trinity Grammar School. 
 
Geoff
Extract from 'Narrative', photograph by Esther Ling, text by Nick Campbell
"Geoff was sleeping on a thirty-year-old mattress, eating horrible food and sharing three toilets and two showers with thirty other people. He was living in fear with no help from anyone to assist his chronic pancreatitis; he was merely surviving."
Geoff was a successful 35-year-old man who unfortunately became very ill after contracting encephalitis. His illness severely impacted his physical and mental wellbeing, and eventually he ended up homeless and living in a boarding house as a result of being unable to cope with everyday life. When Geoff's social worker informed him of Servants Community Housing, his life changed for the better and he found a home he could be proud of.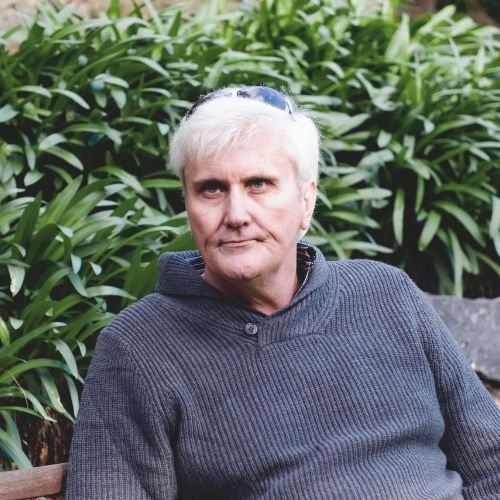 Richard
Extract from 'Narrative', photograph by Esther Ling, text by Hamish Adams
Animal lover, Richard, had stumbled into his ideal life, working as a farmer for six years on an elderly man's property. After his tenure finished, he met his new partner and lived with her and her two teenage sons in Moe where his life began to spiral. The passing of his stepson after Richard returned from jail was the catalyst for debilitating depression. His outlet became travel with no fixed address, until he found a safe place with Servants Community Housing upon his return to Melbourne.
"It's been good ever since.' It's a safe and stable environment where Richard is pursuing his interests to a degree he previously thought impossible. He enjoys the company of friends and contributing to the congeniality of his abode."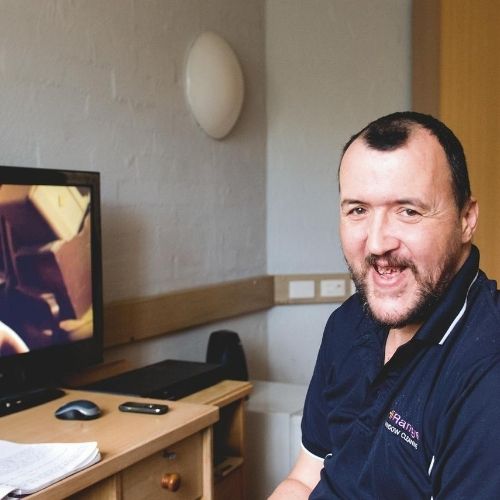 Conrad
Extract from 'Anthology', photograph by Esther Ling, text by Anthony Antoniadis
"Some days I am resigned to really not care. Mental illness? Whatever; I know what I am! I'm Conrad! I'm not another damn number in a system. I'm more than just some patient with a history of seven hospital admissions and medication, and no doctor can take that away from me!"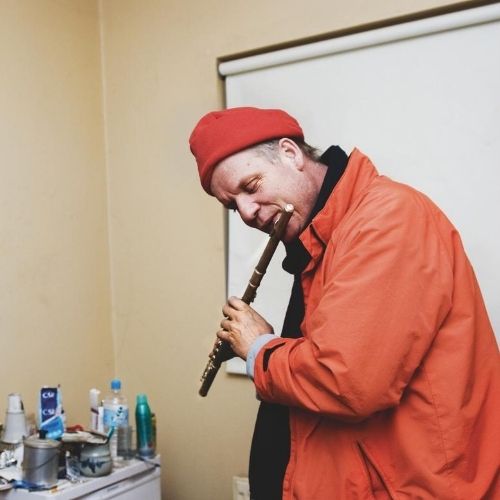 Alan
Extract from 'Anthology', photograph by Esther Ling, text by Anthony Antoniadis
"After the accident he and the bike had been wrecked and battered. Then, with the simple turn of a screw, the healing for both of them had begun. Slowly each part was disconnected and either replaced or fixed: blood-caked panels, scratched chrome exhaust. Every limb was imperative to the entity and had to be treated with care."
"It's sad, thinks Alan, that no matter how much you try and repair and recover there's no such thing as fixed. And even if there were, his motorbike can always be broken"