It's not every day that you get to celebrate a 100th birthday, but for 17 members of our community, the Boroondara Seniors Festival was an occasion to celebrate a collective 1,700 years!
Much loved Channel 9 announcer Peter Smith OAM led our annual Centenarians Luncheon at the Hawthorn Arts Centre to celebrate the incredible lives and contributions of people aged over 100 years in our city. 
Remembering life 100 years ago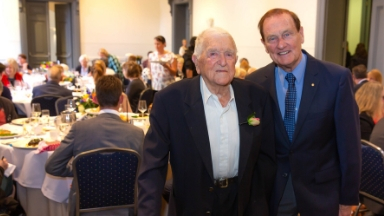 Society has dramatically changed since our centenarians first took their first steps in the world, with technology, medicine and education transforming quality of life. 
It's this transformation that Peter Smith's own father, Les Smith, has witnessed over the last 103 years. 
Before calling Boroondara home, Les was raised in a weatherboard home in St Kilda, Victoria. Home life was very different to the lifestyle Les enjoys today, where central heating took the form of a caste-iron fireplace and provisions (including milk, butter, bread and ice) were delivered by a horse-drawn cart. 
Les remembered that these essentials, like milk, were often left hanging exposed in a bucket over the fence and he was quick to remind his peers at the luncheon: "no one ever died from the germs!"
What's the secret to longevity?
For Jacqueline Sevald, her "big happy family" has been central to living a long and fulfilling life.
One hundred years ago, Jacqueline was born in France and later spent her early years growing up in China. While overseas, Jacqueline met a Norwegian man and together they proudly raised five children. In 1952, the family called Boroondara home. 
One hundred and one year-old Arthur Atkins's perspective on longevity is closely tied to his experience in war. At just 23 years of age, Arthur enlisted into the army where the young soldier saw many of his mates lose their life in battle. For Arthur, the key to surviving the war- and life later challenges is down to "good luck".
Over the last 40 years, Arthur has enjoyed a relaxing retirement. The life-long Boroondara resident has enjoyed spending time in his gardens and enjoying the sunshine in his Peninsula holiday home with family.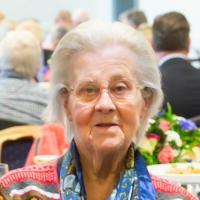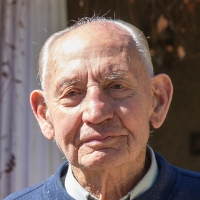 Leading a healthy life in Boroondara
Our Boroondara Seniors Festival has hosted more than 60 exciting and interesting events to showcase the diverse local interest groups, activities and events on offer in our city.
We also officially launched the new Over 55s section on our website, Add Life to Your Years, which hosts more than 500 health and wellbeing activities, events and services to keep you happy and healthy in your local area.