People and organisations who go above and beyond for our local community have been recognised as part of this year's Boroondara Volunteer of the Year Awards.
Andrew Tynan has been named 2021 Boroondara Volunteer of the Year, Susan Laird and Yvonne Giltinan were recognised as joint winners for the COVID-19: Outstanding Local Hero Award and Boroondara Community Outreach has been honoured with the COVID-19: Outstanding Innovative Program Award to recognise their efforts during the pandemic.
The awards, announced ahead of International Volunteer Day on Saturday 5 December, recognise the important role volunteers play in the Boroondara community.
Boroondara is home to a thriving volunteering community, where more than a quarter of residents give their time. More than 200 people volunteer in diverse roles in Council-run programs alone.
This year, two new COVID-19 award categories recognise the work and dedication of many volunteers and organisations that have pivoted in response to the pandemic.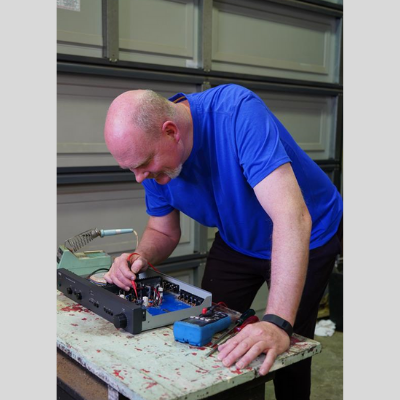 Andrew Tynan is the winner of the 2021 Boroondara Volunteer of the Year Award - recognising a volunteer for their achievements with a local community organisation.
Andrew established the Repair Café at Trentwood in the Greythorn Community Hub in Balwyn North, encouraging his local community to consider the repair, re-use and repurposing of items that would otherwise go to landfill.
Andrew and other volunteers at the cafe help community members to build their skills to repair everything from sewing machines, to vacuum cleaners, computers, backpacks, furniture and more.
Andrew has also been an active volunteer across North Balwyn Scouts, St. Bede's Primary Marcellin Rugby and Balwyn Blazers Basketball - all while working full time.
"There has been a huge amount of time donated purely through Andrew's dedicated and passionate drive to make a difference to change from a throwaway society and to have a positive and sustained effect on a sustainable future through the reduction of waste," said nominator Warren Davey.
Susan Laird and Yvonne Giltinan are the joint winners of the COVID-19: Outstanding Local Hero Award - recognising informal volunteering through the pandemic.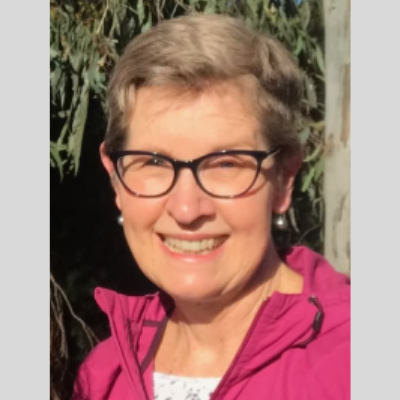 Susan Laird
Many volunteers have redoubled their efforts during the COVID-19 pandemic, and Susan Laird and Yvonne Giltinan are no exception.
Susan stepped up in her volunteer role at Servants Community Housing to manage their COVID-19 response. Susan ensured that the organisation had a COVID-19 safe plan and went to lengths to ensure the safety of volunteers, clients and staff throughout the pandemic.
Servants provides housing to vulnerable people with complex needs, which brings its own set of challenges in keeping staff and residents COVID safe. However, Susan's analytic and organisational skills, and years of experience working with vulnerable people, came to the fore.
Servants CEO Amanda Donohue explained in her nomination: "As a result of Susan's efforts, Servants not only has a COVID-19 safe plan, it has a plan that has been refined over three practice runs… to ensure that our residents feel safe, considered and cared for in the event of an outbreak."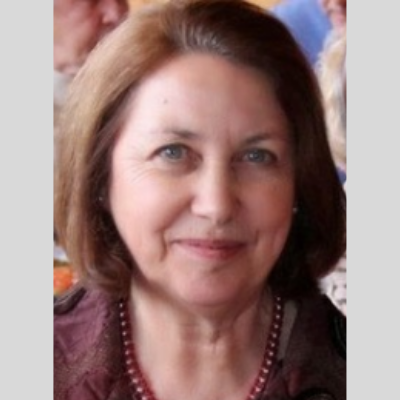 Yvonne Giltinan

Yvonne is the Choral Director of Yarra Gospel, a community choir, which she founded 16 years ago. 
In response to the pandemic, Yvonne mobilised the choir of 70 participants to meet online to sing.
Yvonne has invested 500 hours to this volunteer work, and with her team has delivered 34 YouTube rehearsals and concerts, weekly tutorials for every section of the choir, recorded 12 new songs and attracted up to 150 weekly YouTube views.
She is also the President of the Camberwell High Ex-Students Society and volunteers at St Marks Camberwell, where she and her husband Phil run a Marriage Course. 
Since 2004, Yvonne has contributed an estimated 10,000 volunteer hours to support these three local organisations and activities.
As described by her nominator, Judith Hubbard, "Yvonne felt committed to continue supporting her choir members during COVID lockdown, because the choir values being a community that not only sings together, but cares for each other.
"Yvonne shows compassion and generosity of spirit to all, encourages diversity and practices inclusiveness. Yarra Gospel is a true community choir- there are no auditions and all are genuinely welcome."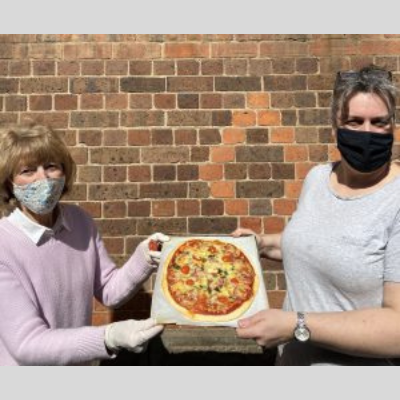 Boroondara Community Outreach is the winner of the COVID-19: Outstanding Innovative Program Award - recognising a new or adapted volunteer program/initiative from a community organisation which has responded innovatively to support people affected by COVID-19
Boroondara Community Outreach, a local not-for-profit Uniting Church mission based in Kew, has gone above and beyond, operating above its usual capacity throughout the pandemic.
The program continued to engage volunteers remotely, encouraging them to prepare meals from home. The organisation distributed 20,000 meals - and prepared many of these meals, with the help of volunteers, local churches, businesses and donors.
They provided face masks, hot water, phone charging and internet for people experiencing homelessness. With cafes and libraries closed, the hall was opened to provide shelter and warmth to people sleeping rough. They also delivered meals to isolated and vulnerable residents.
"The meals have been so much more than just food. For those receiving the food it has conveyed a message that others were thinking of them. For the volunteers it gave them an avenue to contribute, show their care and find some meaning during the lockdown," nominator Laurel Gorman said.
Watch the celebration event
Awards
Community
Volunteering