Some of Boroondara's most outstanding community members were celebrated at this year's Boroondara Citizen of the Year awards.
These selfless individuals - and the remarkable contributions they make to Boroondara life - were recognised at a special ceremony on Australia Day at the Hawthorn Arts Centre.
John Hudson - Citizen of the Year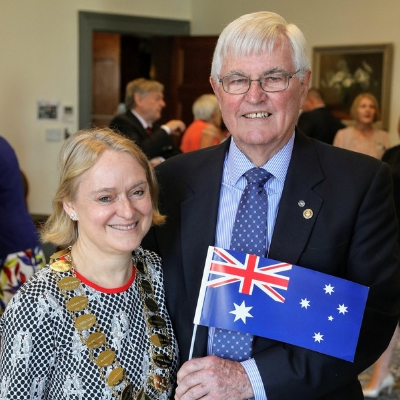 John Hudson has been involved in community life for decades, volunteering his time and expertise to enrich the lives of others, and help those in need. After retiring from the world of accounting, John was inspired to spend time giving back to the community.
A long-time Rotarian, John has worked tirelessly on many community projects and fundraisers, and has been the driving force behind the organisation and coordination of the Boroondara Farmers Market for over ten years, providing leadership and volunteering more than 30 hours a month to ensure its success.
The market is a major fundraiser for the Glenferrie Rotary Club, with almost all money raised channelled back into local Rotary initiatives, one of which is the Boroondara Cares Foundation's Chances Scholarships program. The scholarships program has been in operation for more than 10 years and supports educational opportunities for promising local state school secondary students experiencing financial hardship.
In addition to his fundraising efforts, John also lends his accounting skills to ensure the Chances Scholarship program is a success. And a success it is - to date, every Boroondara student recipient helped by this initiative has successfully completed their VCE and transitioned to tertiary education. One hundred Chances Scholarships have been awarded for the 2019 academic year.
Rohan Hodges - Young Citizen of the Year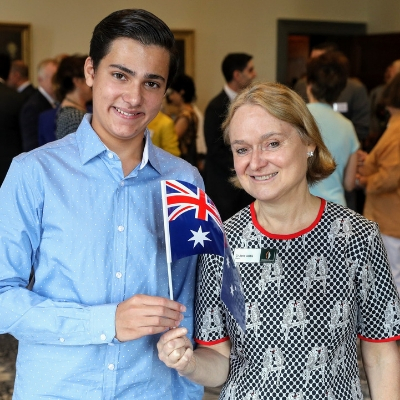 Sixteen year old Rohan Hodges has demonstrated outstanding leadership skills and a commitment to helping others through his involvement in a number of community-focussed initiatives and fundraisers.
A passionate environmentalist and natural leader, Rohan has raised significant funds for a number of local environmental not-for-profits, participated in the Lord Mayor's 'Youth in Philanthropy' program, and recently rose to the rank of 'Sergeant' in the Camberwell Grammar School Army Cadet Unit.  He has also achieved the level of 'black belt with two dan' in Karate.
Rohan has also taken part in a number of social causes including Projec10, which fights global poverty.
Special commendation - Anne-Maree Polimeni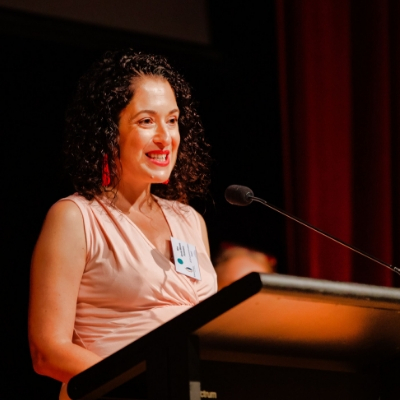 After her third son was stillborn, Anne-Maree Polimeni has advocated for greater awareness of stillbirth, to combat the stigmatisation and social isolation felt by many grieving parents in this situation.
Anne-Maree has continuously shared her story and spoken publicly since her son died, showing courage and bravery despite her own grief, in the hope that others don't feel so alone.
As well as raising significant funds for the Stillbirth Foundation of Australia, for the past two years Anne-Maree has lobbied the Victorian Government to officially recognise International Pregnancy and Infant Loss Remembrance Day. On August 22 last year, a motion in the legislative council to do so was unanimously supported.
More information
For more information see Citizen and Volunteer Awards or call us on 9278 4444.