If you've been thinking about reducing the amount of single-use plastic in your life, July is the perfect month to start doing it.
To begin with, it's Plastic Free July, so you'll be in the company of millions around the world doing the same thing. Also, Council is running a pilot program with hospitality and food traders in Camberwell to help them cut single-use plastics in their businesses, so you can shop local and support their efforts. And lastly, with the Victorian Government banning many single-use plastics for sale or supply throughout the state from next February, you can get ahead on plastic-free tactics before the new year kicks in.
Plastic free in Camberwell
We're partnering with the Boomerang Alliance and working with the Camberwell Centre Traders Association to deliver our plastic-free pilot program. Participating businesses will receive dedicated support to eliminate single-use plastic items, and to reduce and/or replace them with a more sustainable alternative. You can help support and encourage them by shopping locally.
To find out more about our program and participating businesses, visit our Plastic Free July page.
 
Tips to help you avoid single-use plastics
Do an 'audit' of your recycling and waste bins and challenge yourself to eliminate or halve the number of plastic items.
Seek out a bulk food store where you can bring your own container to stock up on nuts, flour, grains, rice, pasta, oil, cereals and cleaning products.
Avoid take-away cups and lids by taking a few minutes to sit and drink your coffee or tea in the cafe.
Use bar soaps and shampoos, bamboo toothbrushes, and razors with replaceable blades.
Take your own containers to the deli, butcher, fishmonger or food court.
Scout around online for plastic-free products including cotton buds, deodorant sticks, dog-waste bags and steel laundry pegs.
Avoid individually wrapped mini packs of chips and biscuits or yoghurt pots – portion them out yourself.
Make your own muesli bars.
Buy only unpackaged fruit and vegetables, or bring reusable bags for small items.
Grow your own herbs and lettuce.
Buy laundry powder packaged in cardboard.
Try using cloth nappies.
If you can't avoid soft plastics – which aren't accepted in kerbside recycling bins – drop them off at a supermarket REDcycle collection point. They can be recycled into park benches, bollards or fence posts.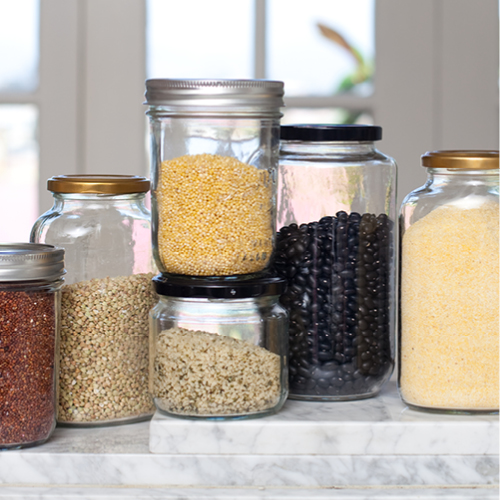 Join our webinar to learn more