The City of Boroondara's Annual Report 2016-17 highlights the achievements and challenges of the past year. It reports on the final year of Council's four-year term and details how we are meeting the strategic objectives set out in the Council Plan 2013-17.
Message from the Mayor | Message from the CEO
A message from the Mayor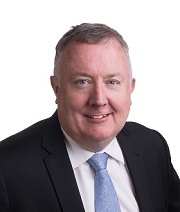 The City of Boroondara has been working tirelessly to make your interactions with us as convenient as possible for you. A priority for us over the past year has been our ongoing focus on delivering the best possible customer experience for our community. At the centre of this is our continued work on the Boroondara Customer First Program, which is transforming the way we work to meet changing community expectations in an increasingly digital world.
As part of this, we have completely rebuilt our website, in consultation with the community, to better meet your needs. Now you'll see a new user-friendly design, improved search and the new 'near me' feature showing community facilities in your area. Our new website is also easy to view and navigate on any device. We continue to invest in digital transformation to ensure your interactions with us are seamless and more efficient.
New eForms are now on our website, enabling customers to electronically report a bin problem, book a hard waste pick-up, update pet details or renew a business registration, to name a few. You'll progressively see more of these eForms introduced to help make your interactions with us more efficient and accessible.
In 2016–17 we continued to deliver strong financial management for our residents, but this has not been without its challenges. The Victorian Government introduced rate capping from 2016-17, based on the Consumer Price Index. Rate capping creates uncertainty around future rate revenue for Councils and is inconsistent with Councils' statutory obligation to develop long-term strategic plans. While we remain opposed to rate capping, our prudent management means we can accommodate rate capping without cutting services in the medium term. However, we believe that the policy will inevitably have impacts on services and infrastructure in the long term. Interestingly, the Victorian Government does not apply such a cap to itself.
Our high level of service provision to residents continued over the past year, including the ongoing management of a large number of community assets worth $3.6 billion. This year, we invested more than $47.5 million in renewed and new facilities and infrastructure, including $2.7 million on our parks, open spaces and streetscapes and $20.74 million on community buildings.
Development of major projects continued, including ongoing work on the $17.2 million North East Community Hub in Balwyn North. Expected to open in mid 2018, the hub will feature a neighbourhood house, community meeting spaces, a library lounge, an integrated childcare centre, a maternal and child health centre, allied health and counselling services and the North Balwyn RSL. 
Community consultation and preliminary planning has taken place in preparation for a $7 million upgrade to the Balwyn Community Centre. This project is expected to start in mid-2018 and finish in 2019. The centre will better meet the needs of our growing population, providing more functional spaces to better support programs and services.
Balwyn Library is now fully operational at its temporary location at the former Balwyn Leisure Centre where it will remain until early 2018. Work is progressing on the $8.9 million redevelopment of the permanent library, transforming it into a contemporary facility with appealing spaces to meet, read and study.
Pre-planning of the Kew Library renewal was also undertaken during 2016-17 with extensive consultation to be undertaken in 2017-18. Design and construction of the facility is scheduled for 2018-19 through to 2020-21.
Beyond our focus on new projects, we continue to fund and offer a range of ongoing services to the community. Expenditure included:
$6.9 million on library services that provide a seven day a week service across the City – with over 1.1 million visits and over 2.3 million loans last year. Our public library collection is the second largest in Victoria – second only to that of the State Library.

$3.7 million on aged, disability and health services, such as immunisation, aged care and disability support for vulnerable members of our community and each year we deliver over 86,000 hours of in-home care for the elderly and people with a disability, and provide around 29,000 immunisations to infants and children across Boroondara.

$3.2 million on families and youth services–demand for these services remains high with around 1,500 births in Boroondara each year and over 4,000 young people accessing our youth services. We also lease 38 buildings at little or no cost to community organisations that provide long day care, occasional care and kindergarten services.
Two of our Leisure and Aquatic Facilities won recognition as part of Aquatic and Recreation Victoria's annual awards program: the Hawthorn Aquatic and Leisure Centre received the Health Club of the Year Award for the second year running and the Ashburton Pool and Recreation Centre was the winner of the Facility Management Award.
Our Council Plan 2017-21 will be significantly reviewed in the coming year, following the release of our 10-year Boroondara Community Plan. Over the past year, we have consulted extensively with our community, with an extraordinary response of over 11,800 contributions from residents. These insights are directly informing the development of the 10-year Boroondara Community Plan and our future policies, actions and budget priorities.
These fantastic achievements are founded on the solid support and input of our residents, local businesses, community groups and Council officers. I thank everyone who has helped shape these many achievements in 2016-17. As we enter a new Council term, I also sincerely thank all Councillors who served during the past four-year term for their wonderful contribution to this great City.
Cr Phillip Healey
Mayor
Message from the CEO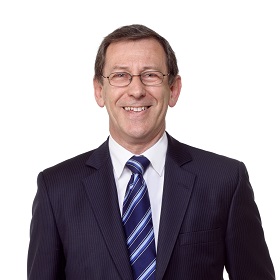 I am delighted to present Council's Annual Report for 2016–17 to detail our achievements and challenges for the year, and report on how we met our objectives and commitments in the Annual Plan and Budget 2016–17.
Council completed 95 per cent of its Annual Plan commitments. Our financial position remains sound with a net surplus of $31.62 million. A surplus net result is an essential financial strategy that allows us to maintain and renew the $3.6 billion net community assets under Council's management.
We maintain infrastructure assets at the expected levels, while continuing to deliver the services needed by the community. Council invested $47.5 million in renewed and new, facilities and infrastructure during the 2016–17 year.
Throughout this report, and as outlined in the Mayor's message, you will see evidence of a number of service and infrastructure initiatives that have been completed to provide outstanding community facilities and opportunities for the community to meet, learn and recreate.
In the annual state-wide Local Government Community Satisfaction Survey, the City of Boroondara was yet again ranked as one of the top performing councils across the state and metropolitan area.
System changes coupled with the need to maintain high level services and the delivery of quality customer experiences has been both challenging and rewarding for all the staff across Council.
We have moved from using our website to provide information to residents, to using it to provide services and enable the community to interact with Council whenever it suits them. There are now 59 online forms available to the community to receive a service without the need to telephone, visit or write to Council.
The Boroondara Library Service has also successfully undertaken a major upgrade of its Spydus Library Management System. The upgrade to Spydus 10 supports Boroondara's customer-first approach and ensures up-to-date system functionality.  Improvements include a web-based, user friendly catalogue search for library items, clearer customer notices and improved cash management.
Following community input, Council adopted a new five-year Economic Development and Tourism Strategy in August 2016. The strategy provides a blueprint for enhancing the vibrancy and sustainability of the local economy and its influence on the liveability of Boroondara as a whole. Council adopted the third action plan for the Our Low Carbon Future Strategy (OLCFS) in September 2016. It proposes a number of high priority actions over the next four years that will deliver environmental and financial benefits.
During the year, the first stage of the Glenferrie Water Management Plan was completed. This will greatly improve water security for the Glenferrie Recreation Precinct. As part of the Integrated Water Management Strategy implementation, the concept design for Macleay Park and functional design for Chandler Park were also completed in 2016-17. Over time, these and other strategic actions will contribute to ensuring a healthy, green and resilient city for current and future residents.
We continue to implement our Graffiti Management Strategy to improve overall amenity of Boroondara's public spaces.  While we deal with graffiti on Council assets within 24 hours, influencing the actions of other public organisations to swiftly remove graffiti from their property is a focus of the strategy, along with identifying locations for and implementing community art projects.
We have also progressed the Municipal Wide Heritage Gap Study to identify and protect valued heritage places through the introduction of heritage controls. The study is underway with suburb assessments for Canterbury, Camberwell, Hawthorn and Kew completed in 2016-17.
Council's new Tree Protection Local Law was approved in November 2016. The new local law strengthens tree protection and enforcement provisions.
Advocacy continues to be a major focus and we worked with residents and community groups on several advocacy campaigns during the year, including Walmer Street Bridge, the plaza redevelopment in Abbotsford, the Markham Estate redevelopment in Ashburton and the Bills Street public housing redevelopment in Hawthorn.
While there were many achievements over the past year, there were also some challenges.
Looking ahead, the wonderful community input to our ten-year Boroondara Community Plan has provided us with great insights on community desires, and will directly inform our future policies, actions and budget priorities.
I would like to take this opportunity to thank Council staff for their commitment and efforts to deliver Council's diverse range of services, and particularly their involvement leading up to the launch our new website.
Thank you also to our community for your continued support and input for the many programs and strategies progressed over the past year.
Phillip Storer
CEO