The Kew Recreation Centre will soon undergo a major transformation that will encourage and foster community interaction, social connection and a sense of belonging. 
The centre is the oldest aquatic centre in Boroondara. It is in poor condition and no longer meets community needs in terms of quality, functionality and the range and/or size of facilities provided. The centre will be rebuilt to meet the needs of the community now and into the future, and will deliver modern fitness and aquatic facilities. 
If you'd like to be kept informed about the progress of this project, sign up to our mailing list.
Community benefits
Rebuilding the centre will encourage greater participation in physical activity and will have significant health and wellbeing benefits for the Boroondara community, particularly children and families, people with a disability and adults over the age of fifty years. 
By relocating the building to make better use of the site, it will allow the creation of new open space and free up space to build two indoor sports courts, which are much needed in the area. 
The new and expanded gym, aquatic spaces, program rooms and community space will cater for future demographic growth and provide more programmable space to allow people with a disability, young people, older adults and community groups to access programs concurrently at times that suit them, typically peak use times. 
Some of the proposed components of the new centre include:
dedicated learn-to-swim pool
dedicated warm-water pool
child-friendly indoor aqua play area
indoor sport courts
new café area and spectator viewing space
new and enlarged gym and indoor program spaces
underground car parking
newly created public open space. 
The new centre will serve as a facility for all ages to recreate, improve or maintain health and wellbeing, play team sports, connect with others and meet specialised health needs.
Why rebuild the Kew Recreation Centre? 
The existing facility is in poor condition, poorly located within the site and no longer meets community expectations. 
Compared to Boroondara as a whole, the north-west precinct, (Kew and Kew East), where the Kew Recreation Centre is situated, has a higher proportion of older adults, people with disability and households with children than the rest of Boroondara. With a predicted growth of around 1,530 dwellings in the north-west precinct by 2027, these numbers are projected to increase. 
Learn more
See the full revised Council Plan 2017-21 and proposed Budget 2018-19 and have your say.
Be kept informed
If you'd like to be emailed about the progress of this project, sign up to our mailing list.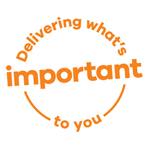 Delivering what's important to you
The Boroondara Community Plan 2017-27 is Council's key strategic document for the next decade. When creating the plan, council consulted widely and 11,845 responses told us clearly that you value well-maintained public places where people of all ages and backgrounds can interact, learn and be active. Residents overwhelmingly value services that contribute to health and wellbeing.