The Ashburton Seniors Centre building is more than 50 years old and is no longer able to meet the growing and changing needs of seniors in the community, or deliver all of the activities and services that are needed.
The current building's layout does not allow for flexible activity spaces and the lower level is unsuitable for any seniors' activities. The facility has undergone minimal change since it was built in the 1960s. 
The new Ashburton Seniors Centre will be designed and completely rebuilt with the aim of creating a space that is easily accessible, and better suited to deliver the activities and services the community needs. The new centre will include the following key features:
a new, age-friendly design
fit-for-purpose community spaces to be used for a wide range of activities and services supporting seniors to live healthy, active lives 
a fully accessible building for people of all physical abilities to enjoy 
a new courtyard providing natural light and a comfortable and safe breakout space to sit
a fully accessible building entry, an underground car park with lift, and stair access to the existing outdoor car park 
a modern kitchen and dining area to support seniors' activities
a purpose-built distribution kitchen for the Meals on Wheels service.
Community benefits
The new Ashburton Seniors Centre will have significant health and wellbeing benefits for active ageing in Boroondara. More than 350 people enjoy activities at the centre every week, including seniors' exercise classes, movie afternoons, board game sessions and a coffee club.
The new age-friendly centre will be a contemporary and accessible facility that will provide opportunities for senior residents to form social connections and participate in life-long learning, both of which can have tremendously positive effects on an individual's overall health and wellbeing. 
Learn more
See the full revised Council Plan 2017-21 and proposed Budget 2018-19 and have your say.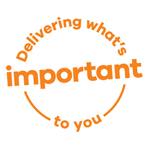 Delivering what's important to you
The Boroondara Community Plan 2017-27 is Council's key strategic document for the next decade. When creating the plan, Council consulted widely and 11,845 responses told us clearly that you value well-maintained public places where people of all ages and backgrounds can interact, learn and be active. Residents overwhelmingly value services that support older adults.