The Balwyn Community Centre has been providing a range of programs and activities that support the health and wellbeing of the Balwyn community since 1976. 
As well as the community centre in the original house, there is a function centre, an occasional childcare centre and a community garden, three tennis courts, wetlands and an extensive parkland setting. 
To better meet the needs of the community, a redevelopment is planned that will create additional and more functional spaces, improve the condition of the buildings and site features,  and co-locate  early years' services onsite.
Key features will include: 
reconfiguring of some rooms to provide larger and more functional program spaces while retaining the character of the original house
a new building with a first floor at the rear of the community centre with new, multifunctional spaces 
an new occasional child care centre for 20 children aged 0-5
an expanded Balwyn Maternal and Child Health Centre (MCH), for children aged 0-4 years 
an increase in on-site car parks without reducing the open space
enhancements to the parkland setting and an  expanded  community garden
an upgrade to the function centre, including a new kitchen
improvements to the street frontage to make the site more open and welcoming
a new recreation zone offering a tennis court , a learn-to-ride track for children, outdoor tennis tables, exercise equipment, a BBQ, grassed area, picnic tables and seating, and a public toilet 
a new pedestrian entrance, security lighting and easier pedestrian access through the site. 
Community benefits
The redeveloped Balwyn Community Centre will provide maternal and child health services, occasional care for children, and recreational activities and learning programs for all ages. It will be a convenient one-stop 'hub' for everyone in a beautiful parkland setting. 
Why redevelop the Balwyn Community Centre? 
The current layout of the centre, originally a house, is no longer suitable for the many and varied services the centre provides.  An increase in purpose-built, functional spaces will mean we can better deliver the  services our community wants both now and into the future. 
Given Balwyn's increasingly diverse community, as well as the increasing number of families and older people, the centre's services and facilities needed to be expanded and upgraded to better support and engage its changing population.  
Learn more
See the full revised Council Plan 2017-21 and proposed Budget 2018-19 and have your say.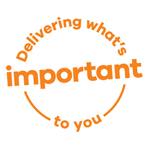 Delivering what's important to you
The Boroondara Community Plan 2017-27 is Council's key strategic document for the next decade. When creating the plan, council consulted widely and 11,845 responses told us clearly that you value well-maintained public places where people of all ages and backgrounds can interact, learn and be active. Residents overwhelmingly value services that support young families, older adults and vulnerable members of the community.