The revised Council Plan and proposed budget are the first to be created since the Boroondara Community Plan - a 10-year guide for our city's future - was launched. Both are influenced by the key priorities outlined in the plan, which are based on extensive feedback from the community. 
In addition to a number of major projects, there are other key initiatives in the revised Council Plan and proposed Budget 2018-19. 
Our Low Carbon Future Strategy Implementation – Energy Performance Contract
Reducing greenhouse gas emissions from Council's large buildings by implementing energy efficiency upgrades/retrofits as part of our Energy Performance Contract for buildings and public lighting.
Pavilion works catering for increased participation in women's sport
Updating a number of pavilions at Boroondara sports grounds to include female friendly change rooms and facilities, making it easier for women to participate in what have traditionally been male-dominated sports.
Balwyn Park Concept master plan 
Bowls Club pavilion redevelopment
Updating the disused former bowls pavilion to accommodate the Balwyn Park Tennis Club and create a much-needed shared space for community use, including University of the Third Age, as well as new tennis courts, pathway links and improved car parking.
Implementation of open space improvements
Turning the former tennis club site into a new hard surface activities space, new paths and seating, removing traffic to improve safety, tree planting, lighting, public art, shelter, a new entry plaza, signage and more. This will increase opportunities for unstructured recreation in the park, while maintaining the ground's sporting focus. 
Shopping centre improvement plan
Continuing the progressive upgrade of small to medium shopping centres, with works being undertaken at Auburn Village, Surrey Hills and Greythorn in 2018-19. 
Sportsground synthetic surface 
Constructing of a synthetic ground, which will be used for multiple sports and recreational activities. All sports ovals are currently made of natural grass, which need ongoing maintenance by the Parks and Infrastructure department. Synthetic surfaces require less maintenance and also allow for greater usage. 
We will also continue to maintain and upgrade our 241 buildings, 34 km of cycle ways, 57 km of on-road cycle paths, 1,280 km of footpaths and 579 km of roads, as well as our community facilities and parks, and continue to provide the high-quality services you told us make this City a great place to live.  
Learn more
See the full revised Council Plan 2017-21 and proposed Budget 2018-19 and have your say.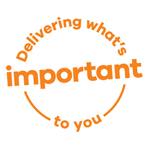 Delivering what's important to you
The Boroondara Community Plan 2017-27 is Council's key strategic document for the next decade. When creating the plan, council consulted widely and 11,845 responses told us clearly that they want Boroondara to be a vibrant and inclusive city, meeting the needs and aspirations of its community.