Canterbury will soon be home to a local community hub which will bring together a range of services for children and families, and people living with a disability, all in the one place. Currently, several of these important services are scattered across different sites, in buildings that were mostly not purpose built, throughout the suburb.
The benefits of combining these services on the one, purpose-built site are significant - not only will it be much more convenient for the public, but it will greatly improve the continuity of care available for early years services, and prove to be an effective use of resources and infrastructure. 
When the hub is complete, the residents of Canterbury and surrounding areas will have a place to belong, a place to connect and a place to support the needs of their families. 
Key features proposed will include:
maternal and child health services
PlayStation Occasional Care
3 and 4-year-old kindergarten
Canterbury Toy Library
disability services
on-site parking.
Community benefits
The Canterbury Hub will bring together a number of important health and wellbeing services for children, families and people living with disabilities.  This purpose-built facility will meet current and future demand for early years services including maternal and child health and kindergarten. Disability services will continue to be available to support local families living with a disability.
Once these services have moved into the new hub, the buildings that housed them will be made available for other important community groups including the Canterbury Neighbourhood House.
While this project is at very initial planning stages, we are looking forward to working closely with the community on this exciting local community hub. A location being considered is council's site in Kendall Street, which is the previous bowling club. 
Why build the Canterbury hub?
A hub is needed to ensure the community has easy access to services and facilities, as services are currently operating at various locations, in buildings that were not all built for their current purposes, restricting current operations. Bringing the services together in the Canterbury Hub will provide the opportunity to offer local services now and well into the future. The hub will be purpose built to provide the community with high quality and inclusive services at a multipurpose facility.
Both the Canterbury Norwood Baptist Kindergarten and the Canterbury Neighbourhood House currently operate in close proximity to the Canterbury Hub site. Co-locating these services will provide long term security for local services and will create service pathways that currently don't exist.
Learn more
See the full revised Council Plan 2017-21 and proposed Budget 2018-19 and have your say.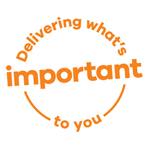 Delivering what's important to you
The Boroondara Community Plan 2017-27 is Council's key strategic document for the next decade. When creating the plan, council consulted widely and 11,845 responses told us clearly that you value safety, respect and ensuring services are available to support young families, older adults and vulnerable members of the community.