For more than 30 years the Camberwell Community Centre has provided the community with a range of programs and activities. To ensure the facility can meet the current demand for programs and the needs of a growing population, Council is proposing to build a new centre, that will greatly improve the way the centre can operate and what it can offer to local residents. 
Key features of the new Camberwell Community Centre will include: 
a range of flexible, multipurpose spaces for neighbourhood house programs and activities
dedicated facilities for art and pottery classes; the Centre is the only neighbourhood house in Boroondara which provides pottery classes
improved meeting spaces for seniors
a relocated and expanded Maternal and Child Health Centre in the centre of Camberwell, which includes a sleep-settling centre
dedicated basement and ground-floor secure parking for easier access, with lift access to all levels from the basement parking, and at-grade entry drop off for participants
an outdoor garden courtyard area for activities and recreation
a central administration office facility, which will increase operating efficiency
5 Star Green Star design, resulting in a high-quality energy efficient building
extensive storage facilities for all of the centre's user groups.
Community benefits
The entire Boroondara community stands to benefit from the redevelopment because of the Camberwell Community Centre's proposed central location. Many more residents will be able to enjoy access to health and wellbeing activities, art, pottery and craft classes, learn languages and computing, and much more once the redevelopment is complete. 
Why redevelop the Camberwell Community Centre?
Camberwell Community Centre currently operates from two sites that are one kilometre apart. Both are old houses with rooms that are poorly laid out, have limited spaces for programs, activities and storage. They are difficult to access for those with limited mobility and were never built to function as a community centre. As a result, the centre has waiting lists and cannot meet current demand. To continue to make services available to the community, an improved and purpose-built community centre is needed. 
Learn more
See the full revised Council Plan 2017-21 and proposed Budget 2018-19 and have your say.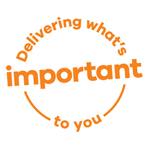 Delivering what's important to you 
The Boroondara Community Plan 2017-27 is Council's key strategic document for the next decade. When creating the plan, council consulted widely and 11,845 responses told us clearly that you value well-maintained public places where people of all ages and backgrounds can interact, learn and be active. Residents overwhelmingly value services that contribute to health and wellbeing.