In line with best practice, Boroondara aims to reduce the volume of waste deposited in landfills, maximise recycling and achieve sustainable environmental outcomes. To achieve this objective, a food organics collection service will be investigated to potentially divert up to 19,000 tonnes of waste from landfill.
A key action identified in the Waste Minimisation and Recycling Strategy 2017 is to divert food waste from landfill. General waste bins in Boroondara contain around 46% of food organics by weight – diverting this food waste for recycling will help to achieve the strategy's objectives.  
How this will work:
A feasibility study will provide information and data around the different options and costs
A master plan for the Boroondara Waste and Recycling Centre will be developed to analyse the impacts of a kerbside organics service on transfer station layout, semi-trailer transport logistics, the number of waste trucks required and bin storage capacity.
Pending the outcomes of the investigative work, physical changes will be made to the Waste and Recycling Centre in line with the master plan recommendations. 
Community benefits
A food organics collection service would potentially divert 19,000 tonnes of waste from landfill. It would also present a significant, sustainable change to Boroondara's waste-management practices, leading to a healthier environment for the future. Reducing landfill and increasing recycling will help ensure a healthy, sustainable environment for generations to come. 
Why a food organics collection service and Waste and Recycling Centre master plan? 
A food organics collection service would reduce the amount of waste Boroondara sends to landfill, and the waste would be recycled for purposes such as as a sustainable fertiliser substitute, soil enhancer and mulch. For the service to function, the Waste and Recycling Centre would need to be reworked to accommodate necessary logistical and operational upgrades.
Timing
The estimated timing for completion of the project is 2022-23. 
Learn more
See the full revised Council Plan 2017-21 and proposed Budget 2018-19 and have your say.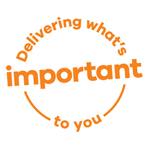 Delivering what's important to you
The Boroondara Community Plan 2017-27 is Council's key strategic document for the next decade. When creating the plan, council consulted widely and 11,845 responses told us clearly that the environment is important to you. Residents overwhelmingly value activities supporting the health of the environment.