In 2014 the City of Boroondara conducted research into the way we deliver services, and the results highlighted a significant gap between what we currently offered, and the way the community accesses information from other service providers such as banks, insurance companies, airlines, event ticketing and retailers.
Council is investing in digital technology to meet the community's expectations for services, enabling convenient, fast transactions and easy access to information. This future is built upon Council's new website launched in May 2017. Other service organisations have been on this journey for some years now, it is important for Council to also move forward. Council's focus to date has been on providing better customer experiences rather than financial savings but this focus will shift as technology is enabled.
Key digital online service features will include:
easy and around-the-clock online access to trusted Council information and services on any device
effortless viewing of planning and building documents on interactive screens at Council's Planning and Building counter with the ability to annotate digitally and directly send a copy to customers for their records
online hub for older residents to find health services and wellbeing activities that meet their needs
interactive planning and building tool so residents, architects and planning consultants can easily find out if they require any permits and receive additional information on the processes
streamlined and consistent high value customer experience across all services and channels
improved functionality of the 'Near me' map to help customers find services, facilities and activities nearby.
Council has 1,100 employees who deliver 150 services. Reliable and fit for purpose technology is the backbone to quality service delivery and customer experience. Over time technology becomes outdated, fails and eventually is no longer supported by its manufacturer. Timely renewal of these assets is essential in running a modern organisation.
Key investments in technology will include:
upgrades to Council's electronic document management system to lodge customer requests
better technology infrastructure to reduce Council's 53 line of business systems and integrate remaining systems
consistent and seamless payment methods for Council customers
improved data governance to enable a consistent customer experience.
Community benefits
The proposed budget includes improvements to technology that will make it easier than ever before for people to find the information they need and interact with council quickly and easily, at any time that suits them, using any device - phone, computer or tablet.
In addition, our online presence will be improved and devices to be used by Council employees will ensure we can better meet the needs of our community and customers now and into the future. Customers will save time and council services will be designed around what works for the community, rather than the organisation.
Why invest in digital transformation and technology?
Technology is fundamental to the manner in which members of our community access services on a daily basis. By redesigning Council's services to make them convenient and accessible we align with other service organisations and remain relevant. It allows us to pursue efficiency gains and reduce the burden on rates.
This commitment is consistent with research conducted in 2014-2016, when our community was actively involved in providing feedback about the future development of Council's online presence and service offering. 
Learn more
See the full revised Council Plan 2017-21 and proposed Budget 2018-19 and have your say.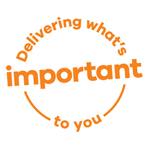 Delivering what's important to you
The Boroondara Community Plan 2017-27 is Council's key strategic document for the next decade. When creating the plan, Council consulted widely. In various surveys, 11,845 community members told us what they wanted and needed from Council. These responses confirmed the need for high quality and efficient services using modern technology.