At our International Volunteer Day celebration on 5 December, the 2019 Boroondara Volunteer of the Year was announced.
This award, along with the Special Commendation award for volunteering, recognises the contribution of some of Boroondara's most outstanding volunteers. Their efforts remind us that positive change at a local level can have far reaching effects.
Boroondara Volunteer of the Year
John Lagzdins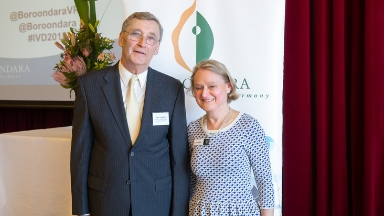 A committed volunteer for the past two decades, John is being recognised for his tireless dedication and extensive contribution to the Boroondara community.
An accountant by trade with a passion for giving back to the community, John has held the role of the treasurer at Canterbury Neighbourhood Centre for the past ten years and taken on managerial and administrative responsibilities as required.
He has also served or serves as treasurer, secretary and committee member with many other local community organisations, including Boroondara Neighbourhood Watch, Friends of Same and the Victorian Dog Obedience Group.
As someone with a lived experience of the impact of alcohol and drug use on family members or friends by loved ones, John is also a Peer Support Leader with the Ashburton Family Drug Help Support Group.
Special Commendation - Volunteering
Wendy Young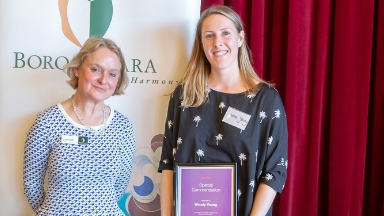 Wendy is being recognised for her significant contribution to making swimming more accessible to, and inclusive of, people with physical and intellectual disabilities.
For the past 11 years, Wendy has been the leader and main swimming teacher with the Dugong program at Kew YMCA. Wendy coordinates a group of volunteers who work with her to assist individuals with disabilities to swim and be safe around water.